Order of Nicole Dennis-Benn Books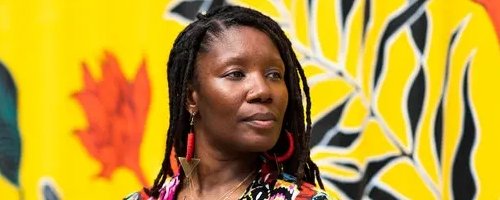 Nicole Den-Benn is a Jamaican author who is best known for her novel, Here Comes the Sun. That novel was named Best Book of the Year by the New York Times as well as other publications. The novel explores many of Jamaica's controversial issues and she has said she hopes that it gets people talking and thinking about them.
Dennis-Benn was born and raised in Kingston, Jamaica where she stayed until the age of 17 when she headed to New York. She attended college at Cornell University and graduated with a bachelor's degree in Biology and Nutritional Sciences. She then received her Masters in Public Health from the University of Michigan. She later went to work at Columbia University's Department of Sociomedical Sciences before deciding to pursue her passion for writing.
Publication Order of Standalone Novels
If You Like Nicole Dennis-Benn Books, You'll Love…
Here Comes the Sun was Dennis-Been's award-winning debut novel. The book takes place at a resort in Montego Bay where Margot is working hard to send her young sister Thandi to school. Margot was taught at a young age that she would need to trade her sexuality for survival and she does everything she can to hide her sister from that harsh reality. A new hotel project in town threatens their village, but Margot only sees it as an opportunity at a better life and a chance to admit something that is near forbidden on the island – her love for another woman.
Dennis-Benn's highly awaited follow-up novel was Patsy. This book sees Patsy making her long awaited trip to America after spending her entire life in a poor Jamaican town. Patsy is looking for a better life, spurred on by letters from her oldest friend Cicely, but when she arrives she sees that things are much different with Cicely's overzealous mother and her five-year-old daughter. Patsy sees that America is much different than the letters that Cicely sent, but she has to put herself first and make a better life for herself.
Order of Books » Authors » Order of Nicole Dennis-Benn Books