Order of Nita Prose Books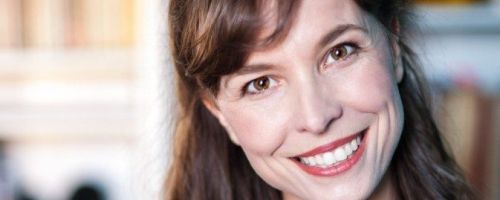 Nita Prose is a Canadian author of mystery novels. She is a vice-president and editorial director at Simon & Schuster Canada (under her real name of Nita Pronovost). In her time as an editor, she has worked with many different bestselling authors and others in the publishing field whom she has learned from bit by bit. She lives in Toronto, Ontario.
Nita Prose made her debut as a novelist in 2022 with The Maid. It was quickly optioned for film by Universal Studios, with Florence Pugh as the lead. Below is a list of Nita Prose's books in order of when they were originally published:
Publication Order of Standalone Novels
If You Like Nita Prose Books, You'll Love…
Nita Prose Synopsis: The Maid is a standalone novel by Nita Prose. Molly Gray is not like everyone else. She lacks social skills and has difficulty reading the intentions of others. Her grandmother used to interpret the world for her, codifying it into simple rules that Molly could live by.
Since Gran died a few months ago, twenty-five-year-old Molly has been navigating life's complexities all on her own. Regardless, she throws herself with gusto into her work as a hotel maid. Her unique character, along with her obsessive love of cleaning and proper etiquette, make her an ideal fit for the job. She delights in donning her crisp uniform each morning, stocking her cart with miniature soaps and bottles, and returning guest rooms at the Regency Grand Hotel to a state of perfection.
But Molly's orderly life is upended the day she enters the suite of the infamous and wealthy Charles Black, only to find it in a state of disarray and Mr. Black himself dead in his bed. Before she knows what's happening, Molly's unusual demeanor has the police targeting her as their lead suspect. She quickly finds herself caught in a web of deception, one she has no idea how to untangle. Fortunately for Molly, friends she never knew she had work with her in a search for clues to what really happened to Mr. Black – but will they be able to find the real killer before it's too late?
Order of Books » Authors »
5 Responses to "Order of Nita Prose Books"