Order of Norah Lofts Books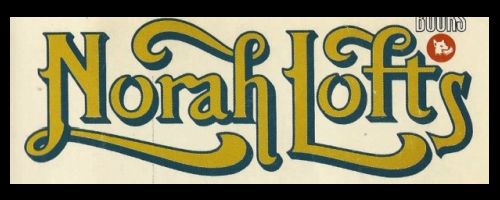 Norah Lofts was one of the top-selling British authors of the 20th century. She focused on the historical fiction genre and wrote more than fifty works in her career. She is best known as the author of The Suffolk Trilogy, The House Trilogy, and books like The Concubine and The Lost Queen.
Lofts was born in Shidham, Norfolk and grew up in Bury St. Edmunds. She went on to attend school at Guildhall Feoffment Girls School and the County Grammar School for Girls. She would go on to earn her teaching diploma. In addition to her work as an author, she stood as a Town Councillor for Bury St Edmunds from 1957 to 1962.
Publication Order of Gad's Hall Books
Publication Order of House Books
Publication Order of Sir Godfrey Tallboys Books
Publication Order of Standalone Novels
Publication Order of Collections
Publication Order of Non-Fiction Books
If You Like Norah Lofts Books, You'll Love…
In Gad's Hall, the Spender family is asked by a kindly man to help protect his ancient, beautifully kept house. It is a godsend for the family and soon Gad's Hall comes alive again. However, there is more to the house than it seems and there are supernatural forces at work. Forces that make a sensible woman be overtaken by irrational feelings she can't control because of the unspeakable secret kept by the women who had lived at Gad's Hall more than a century ago.
Lofts was also the author of Knight's Acre. The story follows Sir Godfrey Tallboys, a knight-errant, who is in need of a house for his pretty young wife, Lady Sybilla. She wants a home where she can raise their children as opposed to relying on the charity of their relatives. Godfrey decides to build a house with the last of his money before heading off to Spain for a chance at a fortune. However, that plan backfires when he turns up dead and Sybilla is left to fend for herself and the children.
Order of Books » Authors » Order of Norah Lofts Books
One Response to "Order of Norah Lofts Books"