Order of Patricia A. McKillip Books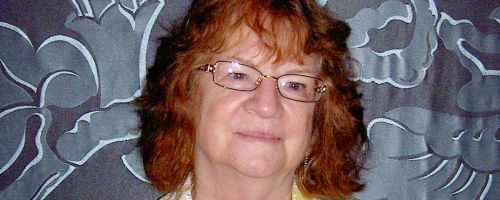 Patricia A. McKillip is an American author best known for writing in the fantasy and science fiction genres. She is best known for writing books like the Riddle-Master series, The Forgotten Beasts of Eld, and In The Forests of Serre.
McKillip has won numerous awards in her writing career. She won the World Fantasy Award in 1975 for The Forgotten Beasts of Eld and then went on to win the Locus Award in 1980 for Harpist in the Wind. Patricia attended a few colleges during her time, starting with the College of Notre Dame, then Belmont, and finally San Jose University where she earned a BA in English. She would finish up at San Jose State University where she earned her MA. Patricia now makes her home in Oregon.
Publication Order of Cygnet Duology Books
Publication Order of Kyreol Duology Books
Publication Order of Riddle-Master Books
Publication Order of Winter Rose Books
Publication Order of Brian Froud's Faerielands Books
Publication Order of MagicQuest Books
Publication Order of Standalone Novels
Publication Order of Collections
Publication Order of Short Stories/Novellas
Publication Order of Anthologies
If You Like Patricia A. McKillip Books, You'll Love…
The Riddlemaster of Hed is the first book in the Riddlemaster series. The story picks up long after the time of wizards and now all knowledge has been left behind, hidden in riddles. Morgon is the prince of the farmers of Hed and has proven himself to be a master of riddles. He staked his life to win a crown from Lord of Aum, but now finds himself with ancient, evil forces threatening him. He is forced to flee the kingdoms in search of the High One.
McKillip is also the author of The Forggoten Beasts of Eld. The story follows Young Sybel, an heiress to powerful wizards, who is very powerful in her own right. She lives in a stone mansion with her magical beasts: Riddle-master Cyrin the boar, Gyld the dragon, Gules the Lyon, Ter the fiercely vengeful falcon, and Moriah a feline Lady of the Night. Despite her many exotic creatures, Sybel is living a life of solitude until desperate soldier arrives with a mysterious child.
Order of Books » Authors »