Order of Paul Krueger Books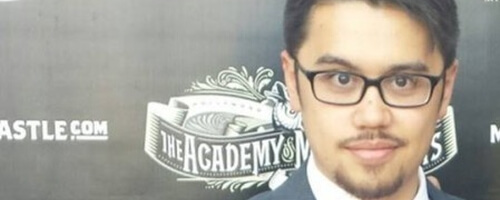 Paul Krueger is an American fantasy author. He debuted with his novel, Last Call at the Nightshade Lounge in 2016. The book was quite unique as it managed to combine bartending and magic. Krueger followed that book up with Steel Crow Saga in 2019.
Krueger is a former resident of Chicago who now makes his home in Los Angeles. When he is not writing, he is the frontman for am Adventure Time-themed punk band called Lemonbadd. He also enjoys cooking, playing Dungeons & Dragons, karaoke, and collecting comic books.
Publication Order of Standalone Novels
If You Like Paul Krueger Books, You'll Love…
Last Call at the Nightshade Lounge was Krueger's debut novel. The book follows Bailey Chen as she is fresh out of college with not a lot of options. She has no cash and no job offers, and the only relationship she has is with Zane, an old friend that she hooked up with during high school. Bayley's life gets a major change when Zane introduces her to his monster-fighting bartender friends. It turns out that evil creatures stalk the city after hours and the only way to fight them is with magically mixed cocktails. Vodka for super strength, whiskey for telekinesis, and rum for elemental energy. Bailey will need all these and more to stop a rash of gruesome deaths in the city.
Paul followed that book up with Steel Crow Saga that tells the story of four people and their destinies. There is the soldier who lost her family to the empress's army and has spent her life avenging them in battle. The prince who inherited this empire of ashes and needs to rely on the soldier who his family murderer the family of. A detective who can solve any mystery, except for that of her own identity. Finally, there is a thief with a broken heart who ends up the partner of the detective. The four unlikely allies must band together to stop a killer who defies the laws of magic.
Order of Books » Authors » Order of Paul Krueger Books