Order of Peng Shepherd Books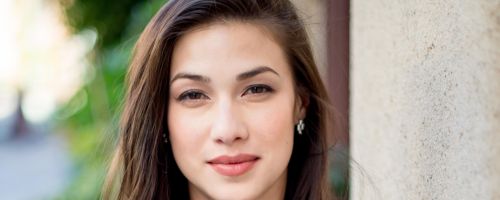 Peng Shepherd is an American author of science fiction and fantasy novels. She grew up in Phoenix, Arizona, and has lived in numerous cities across the globe. She is a graduate of the NYU MFA program, and is a recipient of a fellowship from the National Endowment for the Arts and the Elizabeth George Foundation's emerging writers grant. When she isn't writing, Peng may be planning a trip or visiting a nearby bookstore.
Peng Shepherd made her debut in 2018 with the novel The Book of M. Below is a list of Peng Shepherd's books in order of when they were originally released:
Publication Order of Standalone Novels
Publication Order of Short Stories/Novellas
If You Like Peng Shepherd Books, You'll Love…
Peng Shepherd Synopses: The Book of M by Peng Shepherd is a standalone novel. One afternoon at an outdoor market in India, a man's shadow disappears – and science isn't able to explain why. It is far from the last incident of its sort. The phenomenon spreads like a plague, and while those afflicted gain a strange new power, it comes at a horrible price: the loss of all their memories.
Ory and his wife Max have escaped the Forgetting so far by hiding in an abandoned hotel deep in the woods. Their new life feels almost normal, until one day Max's shadow vanishes as well.
Knowing that the more she forgets, the more dangerous she will become to Ory, Max runs away. But Ory refuses to give up the time they have left together. Desperate to find Max before her memory disappears completely, he follows her trail across a perilous, unrecognizable world, braving the threat of roaming bandits, the call to a new war being waged on the ruins of the capital, and the rise of a sinister cult that worships the shadowless.
As they journey, they each search for answers: for Ory, about love, about survival, about hope; and for Max, about a new force growing in the south that may hold the cure.
The Future Library is a short story by Peng Shepherd. More than a hundred years in the future, an arborist fighting to save the last remaining forest on Earth discovers a secret about the trees – one that changes not only her life, but also the fate of the entire world.
The Cartographers is a standalone novel by Peng Shepherd. Nell Young has dedicated her life to cartography. Her father, Dr. Daniel Young, is a legend in the field and her own personal hero. But she hasn't seen or spoken to him ever since he cruelly fired her and destroyed her reputation after an argument over an old, cheap gas station highway map.
But when Dr. Young is found dead in his office at the New York Public Library, with the very same seemingly worthless map hidden in his desk, Nell can't help but investigate. To her surprise, she soon discovers that the map is incredibly valuable and exceedingly rare. In fact, she may now have the only copy that still exists… because a mysterious collector has been hunting down and destroying every last one – along with anyone who gets in the way.
But why? To answer that question, Nell heads off on a dangerous journey to reveal a dark family secret and discovers the true power that the maps possess…
Order of Books » Authors » Order of Peng Shepherd Books