Order of V.E. Schwab Books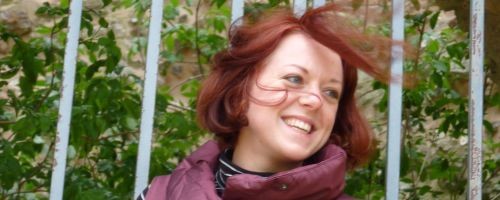 V.E. Schwab is an American novelist of fantasy and mystery novels, who write YA novels as Victoria Schwab. Victoria grew up in the Southern United States to a father from Beverly Hills and a British mother, giving her a vernacular that includes "tom-ah-toes," an overuse of the word "like" and "y'all." She loves fairy tales and folklore as much as she loves telling stories.
V.E. Schwab made her debut as a published author in 2011 with the novel The Near Witch. Below is a list of V.E. Schwab's books in order of when they were originally published:
Publication Order of Near Witch Books
Publication Order of Vicious Books
Publication Order of Archived Books
Publication Order of Everyday Angel Books
Publication Order of Darker Shade Of Magic Books
Publication Order of Spirit Animals: Fall Of The Beasts Books
Publication Order of Monsters Of Verity Books
Publication Order of Shades Of Magic: The Steel Prince Books
Publication Order of Cassidy Blake Books
Note: YA novels are written as Victoria Schwab.
If You Like V.E. Schwab Books, You'll Love…
V.E. Schwab Synopses: The Archive is a YA fantasy novel by Victoria Schwab. The Archive, an otherworldly library, contains the bodies of everyone who has ever died. But when the Archive is compromised from within, sixteen-year-old Mackenzie Bishop must use her skills as a Keeper to identify the traitor and prevent violent Histories from escaping into our world.
In Vicious by Victoria Schwab, Victor and Eli started out as college roommates – brilliant, arrogant, lonely boys who recognized the same sharpness and ambition in each other. In their senior year, a shared research interest in adrenaline, near-death experiences, and seemingly supernatural events reveals an intriguing possibility: that under the right conditions, someone could develop extraordinary abilities. But when their thesis moves from the academic to the experimental, things go horribly wrong. Ten years later, Victor breaks out of prison, determined to catch up to his old friend (now foe), aided by a young girl whose reserved nature obscures a stunning ability. Meanwhile, Eli is on a mission to eradicate every other super-powered person that he can find – aside from his sidekick, an enigmatic woman with an unbreakable will. Armed with terrible power on both sides, driven by the memory of betrayal and loss, the archnemeses have set a course for revenge – but who will be left alive when it's all said and done?
Order of Books » Authors » Order of V.E. Schwab Books