Order of Philippa East Books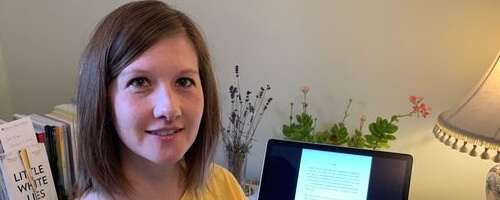 Philippa East is a Scottish author who debuted in 2020 with Little White Lies. The book was a big hit upon its release with reviews saying it was a "heart-thumping" thriller and "unputdownable".
East grew up in Scotland before heading to Oxford University. While she was there she studied Psychology and Philosophy, and then went on to London where she would train to become a Clinical Psychologist. She would spend time at the NHS before deciding to go part-time so that she could focus more on her writing. That ultimately lead to her first book, Little White Lies, that was longlisted for both The Guardian's Not The Booker Prize and the CWA "New Blood" Award 2020. East now makes her home in Lincolnshire country where she continues to work as a psychologist and therapist.
Publication Order of Standalone Novels
If You Like Philippa East Books, You'll Love…
Little White Lies starts seven years ago when Anne White was in London with her daughter Abigail and her nine-month old twins. Anne looked away for a moment and then her daughter Abigail was gone. The family and the police searched for Abigail, but were never able to find her. They don't give up, but they eventually have to move on. Now, seven years later, Abigail has been found as she walked into the police station with another girl who had been abducted. It is hard for Anne to reconnect with her now teenaged daughter and she thinks that she is acting oddly. It could be PTSD or Stockholm Syndrome, but something is not quite right. Anne struggled to reunite with her daughter and now finds herself wondering just how much her daughter remembers about the day she disappeared. The story is told from Anne's perspective, who has a secret she wants kept, and that of Abigail's cousin Jess.
Order of Books » Authors » Order of Philippa East Books