Order of Rachel Hore Books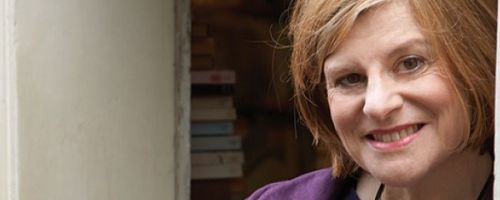 Rachel Hore is an English author known for writing the bestselling books: The Dream House, The Memory Garden, and The Glass Painter's Daughter.
Hore began reading at a young age, but didn't make her way to writing until after she became a mother of three. As a child, she had to move to Hong Kong because of her father's work which lead to her reading quite a bit and was often excited to receive books from back home. She loved books which lead her to a career as assistant editor at HarperCollins Publishers in the Fiction department. She would later marry one of her authors and the two would have children. She ended up giving up her job and at that time is when she began writing.
Publication Order of Standalone Novels
| | | |
| --- | --- | --- |
| The Dream House | (2006) | |
| The Memory Garden | (2007) | |
| The Glass Painter's Daughter | (2009) | |
| A Place of Secrets | (2010) | |
| A Gathering Storm | (2011) | |
| The Silent Tide | (2013) | |
| A Week in Paris | (2014) | |
| The House on Bellevue Gardens | (2016) | |
| Last Letter Home | (2018) | |
| The Love Child | (2020) | |
| A Beautiful Spy | (2021) | |
| One Moonlit Night | (2022) | |
Publication Order of Anthologies
If You Like Rachel Hore Books, You'll Love…
A Beautiful Spy is the story of an ordinary woman named Minnie Gray who also happens to be a spy for the British government. She works as a secretary when she gets recruited by the government to become a spy. She is not meant to tell anyone and is sent to infiltrate the Communist movement. Minnie manages to gain the trust of important leaders and finds her life becoming more and more dangerous. If the Russians find out the truth of her, she knows how they will deal with her.
Hore is also the author of The Love Child. In London 1917, a nineteen-year-old named Alice Copeman becomes pregnant and her parents force her to give up the baby. She is saddened by the loss and mourns the father who will never know her. Edith and Philip are a childless couple who adopt a baby girl and finally believe that their lives are complete. The young girl grows up never knowing why she is different from other children and no one will tell her the full truth. Will the secrets come to light or stay buried?
Order of Books » Authors »