Order of Ralph McInerny Books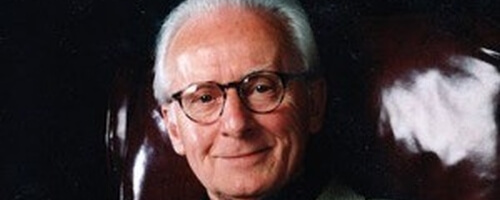 Ralph McInerny was an American author best known for writing his series of Father Dowling novels. In addition to his work as a mystery writer, McInerny was a longtime professor of philosophy and medieval studies at the University of Notre Dame.
He was a member of he Notre Dame faculty from 1955 until his retirement in 2009. During his tenure, McInerny gained international renown as a scholar, author and lecturer. He is best known worldwide as the author of the Father Dowling Mysteries series that eventually became a television show starring Tom Bosley. He also wrote the Andrew Broom mystery series, the Sister Mary Teresa mystery series, and the University of Notre Dame mystery series. McInerney passed away in 2010 at the age of 80.
Publication Order of Father Dowling Books
Publication Order of Sister Mary Teresa Books
Publication Order of Andrew Broom Books
Publication Order of Notre Dame Books
Publication Order of Egidio Manfredi Books
Publication Order of Rosary Chronicles Books
Publication Order of Standalone Novels
Publication Order of Collections
Publication Order of Non-Fiction Books
If You Like Ralph McInerny Books, You'll Love…
A popular book in the Father Dowling series is Requiem for a Realtor. The book starts with Stanley Collins coming to St. Hilary to confide in Father Dowling about the troubled marriage of one of his church's parishioners. Dowling hopes to help, but before he can do anything one of the people involved dies in a hit and run car accident. Dowling begins to wonder if this might be murder, but his friend, Detective Phil Keegan, rules it as an accident. Dowling's hands are tied, but he'll do whatever it takes to protect his parishioners.
Dowling's series, the Roger and Philip Knight Mysteries, has a popular book in Emerald Aisle. In this one, some rare literary documents are stolen from the University of Notre Dame and Roger and his brother Phillip are on the case. All this is happening as their friend Larry is looking to marry Nancy at the campus rectory. The only problem is that his old college sweetheart has the same plan on the same day. Both weddings are put on hold when a woman ends up murdered.
Order of Books » Authors » Order of Ralph McInerny Books