Order of Richard Wright Books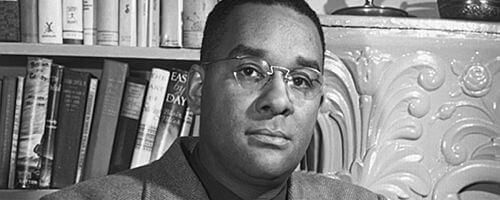 Richard Wright was an American writer and poet. He is best known for his bestselling book, Native Son. In 2021, long after his death, an unpublished novel of his was finally published. That book was The Man Who Lived Underground.
Wright was born in 1908 in Roxie, Mississippi. He was the grandson of slaves and raised mostly by his mother. He only managed to get a ninth grade education in skill, but he was a big reader and had a way with words from a young age. He had his first short story published when he was just 16. He would work a variety of jobs at first as he continued to read. The more that he read, the more he became determined to make his life count and finally got published in 1938.
Publication Order of Standalone Novels
Publication Order of Short Stories/Novellas
Publication Order of Short Story Collections
Publication Order of Non-Fiction Books
Publication Order of Vintage Minis Books
Publication Order of Best American Short Stories Books
Publication Order of Anthologies
If You Like Richard Wright Books, You'll Love…
Native Son is the story of a young black man caught in a downward spiral. Bigger Thomas was always headed for jail, it was just a matter of how. It could have been for anything, but it ended up being for murder and rape after he killed a young white woman in a brief moment of panic. The story is set in 1930s Chicago and really captures the feelings of hopelessness in inner cities across the country. Wright's novel is an influential work in modern Black literary history and gets into what it means to be black in America.
The Man Who Lived Underground was released in 2021 after previously going unpublished. The work meant a lot to Wright who said, "I have never written anything in my life that stemmed more from sheer inspiration." The book is about Fred Daniels, a black man, who is picked up by the police and tortured until he confesses to a crime that he didn't commit. He signs a confession, but then escapes custody and flees into the city's sewers.
Order of Books » Authors »