Order of Robert Fabbri Books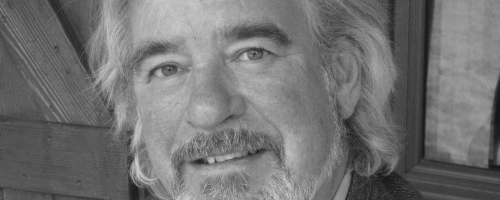 Robert Fabbri is a Swiss author of historical fiction novels. He writes the Vespasian series, the Crossroads Brotherhood series, and the Alexander's Legacy series. He chose to write about Vespasian because of his career that took him around the Roman Empire. Prior to becoming a novelist, he worked for a quarter century as an assistant director in both film and TV. In his spare time, he enjoys collecting hand-painted 25mm lead soldiers.
Robert Fabbri made his debut as an author in 2011 with the novel Tribune to Rome. Below is a list of Robert Fabbri's books in order of when they were first released:
Publication Order of Vespasian Books
Publication Order of Crossroads Brotherhood Books
Publication Order of Alexander's Legacy Books
Publication Order of Standalone Novels
If You Like Robert Fabbri Books, You'll Love…
Tribune to Rome by Robert Fabbri is the first book of his Vespasian series. It is 26 AD. 16-year-old Vespasian leaves his family ranch for Rome, his sights set on tracking down a supporter and following his sibling into the military, however he finds a city in unrest and a Realm on the verge. Sejanus, commander of the Praetorian Guard, holds Rome in his iron grip while the aging emperor Tiberius is isolated on Capri. Even though Sejanus only has the title of Emperor, many people worry that won't be enough for him. Sentimental remarks at a dinner party can be just as deadly as a barbarian arrow – Sejanus' spies are everywhere. Vespasian is completely out of his element, and he soon finds himself at the center of a plot to overthrow Tiberius. He also makes dangerous friends, including the young Caligula. Vespasian flees Rome as the situation deteriorates to accept a position as tribune in an obscure legion on the Balkan frontier. Even here, there is a rebellion going on, and Vespasian must lead his men into a bloody battle with hostile mountain tribes. Vespasian will soon realize that neither his destiny nor Roman politics can be escaped.
Rome's Executioner by Robert Fabbri is the second book in the Vespasian series. Vespasian is unable to escape the turbulent politics of an Empire on the verge of collapse even after serving in the military for four years at the edge of the Roman world. His patrons in Rome have given him the task of secretly removing an old foe from a fortress on the Danube before the Roman legion that is besieging it falls. The decisive action in a bloody struggle for the right to rule the Roman Empire is Vespasian's mission. Sejanus, commander of the Praetorian Guard and only nominal ruler of the Empire, may be the witness that he has been ordered to seize. Vespasian will encounter ambushes in snow-covered mountains, pirates on the high seas, and Sejanus's spies all around him before completing his mission. However, the ugliest part of the Empire—the ghastly court of Tiberius, the debauched, paranoid madman who is also Emperor of Rome—poses the greatest threat.
The Crossroads Brotherhood is the first book in the series of the same name from author Robert Fabbri. The Crossroads Brotherhood's patron, Marcus Salvius Magnus, has a problem. He actually has two. A rival Brotherhood has raided one of the brothels under his supervision, stealing valuable goods. He can't let the attack go unpunished because it will make him look bad, but how can he respond without starting a gang war?
Magnus owes the Senator a favor, and Lady Antonia, the emperor's sister-in-law, has informed Senator Gaius Vespasius Pollo that she has a score that can only be settled by blood. Now, Magnus wouldn't have a problem with a straightforward assassination, but the instructions say that this death must be a little more… creative than the typical knife-in-the-back-in-a-dark-alley.
Perhaps the Crossroads Brotherhood Patronus can accomplish two things at once.
Order of Books » Authors » Order of Robert Fabbri Books