Order of Robert Thornhill Books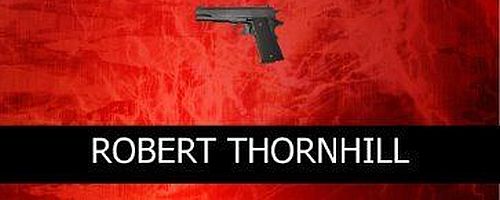 Robert Thornhill is an American author best known for writing the Lady Justice series of books. The series began in 2012 with the release of Lady Justice Takes a C.R.A.P.
He has been awarded over his career for the Lady Justice novels, including winning the Pinnacle Award for the best new mystery for Pharaoh's Curse multiple times. Thornhill didn't actually get his start writing until the age of sixty-six. In fact, he doesn't even know how to type and has written every one of his books with one finger and a thumb. He makes his home in Independence, Missouri with his wife.
Publication Order of Lady Justice Books
Publication Order of Rainbow Road Books
Publication Order of Standalone Novels
Publication Order of Collections
Publication Order of Non-Fiction Books
If You Like Robert Thornhill Books, You'll Love…
Lady Justice Takes a C.R.A.P. is the first book in the Lady Justice series. The book sees a man Walt coming out of retirement to solve crime and bring perps to justice after a long career in real estate. Walt teams up with Ox to bring criminals to justice in unorthodox ways. Because of his age, Walt needs to rely on his brain to outsmart the bad guys as well as help from other senior citizens. This book sees Walt and has band of senior helpers looking to stop the Realtor Rapist as well as deal with the Russian mob.
Another great book in the Lady Justice series is Lady Justice and the Mob. Walt is still at it in his battles with the Russian mob. Now, he's being dragged into the political arena to go against a candidate who has ties with the Russian mobsters. Then, he receives a plea from Carmine Marchetti, the godfather of the Kansas City mafia, asking him to help fend off mobsters from Chicago who have come to take control of his operation. Walt reluctantly agrees to help, but soon finds himself in a world of hurt.
Order of Books » Authors »