Order of Roseanna White Books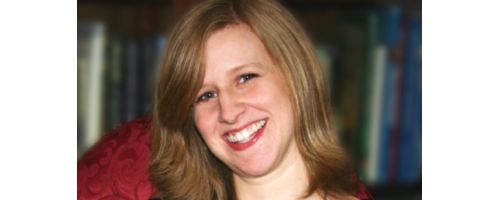 Roseanna White is an American author who is best known for her series of historical novels such as the Culper Ring series and the Ladies of the Manor series. She is the co-founders of WhiteFire Publishing and the Christian Review of Books, which she founded with her husband.
White was educated at St. John's College which taught her a lot about asking questions and valuing conversation, which helped shape her writing. She lives with her husband and kids, who she home schools, in West Virginia. She is also a frequent speaker at writing events.
Publication Order of Codebreakers Books
Publication Order of Culper Ring Books
Publication Order of Ladies Of The Manor Books
Publication Order of The Secrets of the Isles Books
Publication Order of Shadows Over England Books
Publication Order of Stray Drop Of Blood Books
Publication Order of Visibullis Books
Publication Order of Standalone Novels
Publication Order of Love Finds You Books
Publication Order of The Imposters Books
Publication Order of Secrets of Wayfarers Inn Books
(with Kathleen Y'Barbo, Tracey Bateman, Kim Vogel Sawyer)
Publication Order of Ordinary Women of the Bible Books
(by Robin Lee Hatcher, Tracy L. Higley)
If You Like Roseanna White Books, You'll Love…
Ring of Secrets is the first book in the Culper Ring series. It is a romantic spy novel that tells the story of Winter Reeves, an aristocrat patriot, who lives amid the loyalists of the City of New York. She passes secrets to her childhood friend, Robbie, about the movements of the British. Bennet Lane is a spy sent to New York to find the spy in the ranks of the elite with the cover of finding a wife. This has him crossing paths with Winter and the two believers from different sides will find themselves drawn to each other.
Ladies of the Manor is another popular series by Roseanna and the first book in that series is The Lost Heiress. This book sees a young girl named Brook, living in historic Britain, who doesn't know much about where she belongs. When her friend Justin uncovers that she may be the missing heiress of Yorkshire, everything changes. When Justin is brought far away, he'll realize that the friendship between the two could be much more. With Justin as the heir to dukedom and the mystery of her mother's death haunting Brook, can the two make this work?
Order of Books » Authors »