Order of Ryan Winfield Books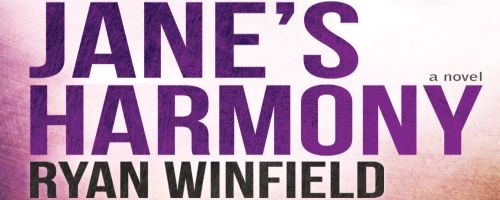 Ryan Winfield is an American author known for writing the Jane's Melody series and the Park Service trilogy.
In addition to his work as a writer, Ryan is also a recreation pilot and traveler. He often travels for inspiration and has an adventurous spirit. He makes his home Whidbey Island, near Seattle, where he writes and also spends time paragliding over the coastal bluffs. Winfield has said that nothing in life has affected him as much as reading with the books of Dickens, Tolkien, and Lewis being especially important to him growing up.
Publication Order of Jane's Melody Books
Publication Order of Park Service Trilogy Books
Publication Order of Standalone Novels
If You Like Ryan Winfield Books, You'll Love…
Jane's Melody begins the series of the same name. The book sees a grieving mother taking in a young sister musician in hopes that they can help shed some light on what happened to her daughter. Instead, Jane finds herself for falling for the man. The book is a sexy yet touching love story that aims to tantalized and touch the heart strings. The story follows a forty-year-old woman on a journey of rediscovery in her love life after struggling for years in her loneliness. Jane will have to answer the question of it's too late for her start over, and if true love knows no bounds.
The Park Service is the first book in the Park Service trilogy of boos. The story introduces readers to fifteen-year old Aubrey VanHouten who ends up stumbling upon a paradise with few humans. The humans that remain alive are on the run from deadly drones. The drones are controlled by the mysterious Park Service and show no mercy. As Aubrey learns to survive in this place, he'll be torn between his new best friend and a girl he's falling for as he looks for answers as to why everything he knows is a lie.
Order of Books » Authors » Order of Ryan Winfield Books