Order of S.J. Parris Books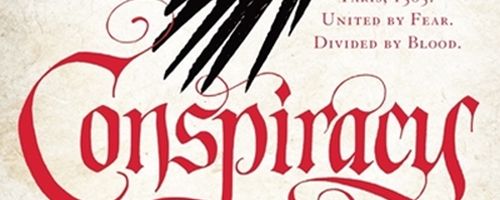 S.J. Parris is the author of the Giordano Bruno series of books. That series began in 2010 with the release of 2010.
The name S.J. Parris is actually a pen name for Stephanie Merritt. She had previously reviewed books for national newspapers beforefac becoming an author. She would work as the Deputy Literary Editor of The Observer and is currently a feature writer and critic for the Guardian and the Observer. In addition to her work as a writer, Merritt has appeared as a panelist on various radio and television shows.
Publication Order of Giordano Bruno Books
Heresy
(2010)
Prophecy
(2011)
Sacrilege
(2012)
The Secret Dead
(2013)
Treachery
(2014)
Conspiracy
(2016)
Execution
(2020)
The Dead of Winter: Three Giordano Bruno Novellas
(2020)
The Secret Dead is a prequel.
If You Like S.J. Parris Books, You'll Love…
Heresy is the first book in the Giordano Bruno series. The series blends both historical fact and fiction. It takes place on the sixteenth-century Oxford University campus as Giordano Bruno is on the run from the Roman Inquisition on charges of heresy for his belief that the Earth orbits the sun and that the universe is infinite. Not only that, but he was also a student of occult philosophies and magic which made him a major target. He's in the pursuit of knowledge and then he is recruited by Queen Elizabeth I who sends him to Oxford on an undercover mission. He is there to take part in a debate, but his real mission is to learn more about a plot to overthrow the queen.
The series continues with Prophecy. It is the year of the Great Junction when Jupiter and Saturn will align and the people of this time are worried about something bad happening. The Queen's death is one of the top predictions and it gets some merit when several of her maids are found dead. Elizabeth calls on Bruno and her personal astrologer for help. He believes the killer could be someone in her own court, but Elizabeth refuses to believe it. Will he be able to prove it?
Order of Books » Authors » Order of S.J. Parris Books