Order of S.K. Tremayne Books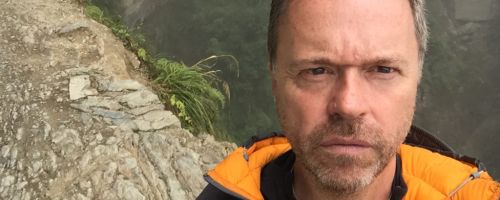 S.K. Tremayne is a British novelist known for writing The Ice Twins, The Fire Child, Just Before I Died, and The Assistant.
The name of S.K. Tremayne is actually a pen name for Sean Thomas. In his other life he works as a journalist, having written from publications such as the Sunday Times, the Daily Mail, and the Guardian. The author was born in Devon, but now makes his home in London. He attended the University College of London where he earned his degree in philosophy.
Publication Order of Standalone Novels
If You Like S.K. Tremayne Books, You'll Love…
The Assistant begins with Jo, a newly divorced woman, who is moving into her friend's spare room. Her friend is charging her very little and the house is state of the art with a cutting edge Home Assistant known as Electra. The system takes care of many of the electronics in the house and is even company for Jo at times. One night, Jo breaks from her programming and says to Jo, "I know what you did." This absolutely horrifies Jo, not only because the Home Assistant is talking to her, but because she did do something terrible in her past that she has tried to keep secret. There are only two others who know her secret and she doesn't believe they'd tell, but the assistant knows and know it wants to destroy her.
Tremayne is also the author of The Ice Twins. Sarah has twin daughters and one of them has died in an accident. A year later, Sarah and her husband take their remaining daughter Kristie and move to a tiny Scottish island, looking for a fresh start. It's been a year since Lydia died, but now Kristie is claiming that she is actually Lydia and they have her identity wrong. Sarah is left home alone with Kristie, who is growing more disturbed. In a winter storm, the two will confront what really happened that day.
Order of Books » Authors » Order of S.K. Tremayne Books