Order of Sabine Durrant Books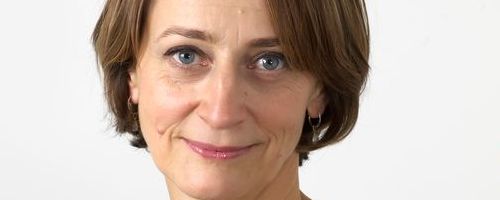 Sabine Durrant is a British author of mystery, YA, and women's fiction novels. She is also a journalist, who is best known for writing "The Sabine Durrant Interview" for The Guardian. She has also been the deputy features editor for the publication, and has been deputy literary editor for The Sunday Times. Sabine lives in London, England with her three children.
Sabine Durrant made her debut as a published novelist in 2002 with the novel Having It and Eating It. Below is a list of Sabine Durrant's books in order of when they were first released:
Publication Order of Connie Pickles Books
| | | |
| --- | --- | --- |
| Cross Your Heart, Connie Pickles | (2005) | |
| Bon Voyage, Connie Pickles / Ooh La La! Connie Pickles | (2007) | |
Publication Order of Standalone Novels
| | | |
| --- | --- | --- |
| Having It and Eating It | (2002) | |
| The Great Indoors | (2003) | |
| Under Your Skin | (2013) | |
| Remember Me This Way | (2014) | |
| Lie with Me | (2016) | |
| Take Me In | (2018) | |
| Finders, Keepers | (2020) | |
| Sun Damage | (2022) | |
If You Like Sabine Durrant Books, You'll Love…
Sabine Durrant Synopses: Having It and Eating It is a standalone title by Sabine Durrant. Claire Masterson was the girl at school that Maggie Owen always wanted to be. Confident, good-looking, she was the first to know the facts of life, the first to Sun-In her hair, the first, easily the first, to go all the way. And when Maggie bumps into her twenty years later, it is as if nothing has changed: Claire's life is one of career moves to New York and great sex with married men; Maggie's is one of bringing up her children and never seeing her partner Jake, whose ever-demanding job has become his 'other woman'. Or has it? Jake is consistently working late, working weekends, taking working trips abroad. Maggie is suspicious, and when Claire talks a little too knowledgeably about Jake, she starts thinking the unthinkable. Her friends think she should confront them, but Maggie's got a better idea: she's going to have her cake and eat it.
Under Your Skin is a standalone novel by Sabine Durrant. Gaby Mortimer seems to have just about everything: a great job on a popular TV morning show, a handsome and successful husband, an adorable eight-year-old daughter, a comfortable life in the "Toast Rack," one of London's most gracious neighbourhoods. When she discovers the strangled, lifeless body of a young woman on the common near her house, she has no idea that her charmed life is about to go into sickening freefall. There are connections between the two women – some of Gaby's clothes are found in the dead woman's apartment; the woman may have been seeking a job as a nanny for Gaby's daughter. As Gaby is pulled into the investigation, the underlying tensions in her own life start coming to the surface, and frightening truths seem destined to come to light, whether she wants them to or not.
Order of Books » Authors » Order of Sabine Durrant Books