Order of Samantha M. Bailey Books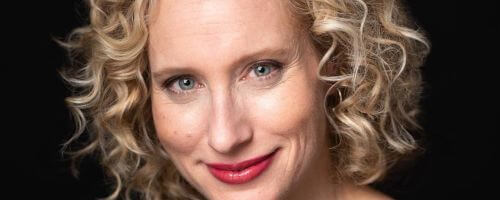 Samantha M. Bailey is a Canadian author of psychological thriller novels. She is a USA Today bestselling author. She is also a journalist and freelance editor, whose work has appeared in such publications as Now Magazine, The Village Post, and Oxford University Press. Samantha lives in Toronto. She loves to lose herself reading or watching TV. She also enjoys walking her dog, doing yoga, and playing tennis.
Samantha M. Bailey made her debut as a novelist in 2019 with the novel Woman on the Edge. Below is a list of Samantha M. Bailey's books in order of when they were originally published:
Publication Order of Standalone Novels
If You Like Samantha M. Bailey Books, You'll Love…
Samantha M. Bailey Synopses: In Woman on the Edge by Samantha M. Bailey, a moment on the subway platform changes two women's lives forever.
In a split second, Morgan Kincaid's life changes forever. She's on her way home from work when a mother forces her to take her baby, then places the infant in her arms. Before Morgan can do anything, the distraught mother jumps in front of an oncoming train.
Morgan doesn't recognize the woman, and she can't understand why a mother would give away her child and take her own life. She also can't understand how this woman knew her name.
The police take Morgan in for questioning. She soon learns that the woman who jumped was Nicole Markham, well-known CEO of the athletic brand Breathe. She is also told that no witness can corroborate her version of events, making her a murder suspect.
To prove her innocence, Morgan frantically retraces the last days of Nicole's life. Was Nicole a new mother struggling with paranoia or was she in danger? When strange things start happening to Morgan, she suddenly realizes she might be in danger, too.
Woman on the Edge is an enthralling thriller about the lengths to which a woman will go to protect her baby's life – even if that means giving her own.
Watch Out for Her is a standalone novel by Samantha M. Bailey. Sarah Goldman, mother to six-year-old Jacob, is feeling good about her move across the country. She has a lot she wishes to move away from, not the least of which is Holly Monroe, the stunning 22-year-old babysitter she and her husband, Daniel, hired to take care of their young son last summer. It started out swimmingly – Sarah had a babysitter her son really liked, and Holly found the mother figure she'd always craved. But Sarah's never been the trusting type, so she kept a close eye on Holly – perhaps even too close. What she saw raised some questions, not only about who Holly really was but what she was hiding. The more Sarah watched, the more she learned – until one day, she saw something she couldn't unsee, something so shocking that all she could do was flee.
Sarah has put it all behind her and is starting over in a different city with her husband and son. They've settled into a friendly suburb where the neighbours, a tight-knit group of upstanding citizens, always have their eyes open for suspicious activity. But when Sarah finds hidden cameras in her new home, she has to wonder: Has her past caught up to her, and worse yet, who's watching her now?
Order of Books » Authors » Order of Samantha M. Bailey Books