Order of Sarah Alderson Books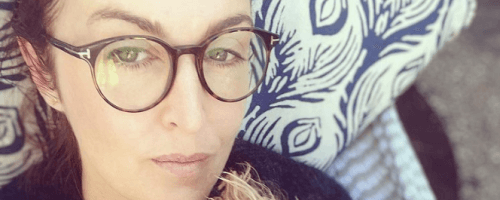 Sarah Alderson is an English author of thriller, romance and YA novels. She was born and raised in London, England. She was working in the non-profit sector when she took off for a trip around the world with her husband and daughter in order to find somewhere they could call home. They spent time in India, Singapore, Australia, and the States, before staying in Bali for five years. During this time, Sarah finished her first novel and signed a book deal with Simon & Schuster. She also writes New Adult romance as Mila Gray. Sarah now lives in Los Angeles, California.
Sarah Alderson made her debut as a novelist in 2011 with Hunting Lila. Below is a list of Sarah Alderson's books in order of when they were originally released:
Publication Order of Fated Books
Publication Order of Lila Books
Publication Order of Standalone Novels
Publication Order of Non-Fiction Books
If You Like Sarah Alderson Books, You'll Love…
Sarah Alderson Synopses: The Nantucket Sound is a beachfront playground for the rich, where the gorgeous days are filled with scenic bike rides, backyard picnics, and bonfires.
But all Ren Kingston – a visiting Brit recovering from heartbreak – really wants is a quiet summer as a nanny for one of Nantucket's wealthy families. Getting acquainted with handsome Jeremy and his young group of trust fund, private school kids was never her idea. Neither was befriending the local bad boy whose reputation is more dangerous than charming.
After a dead body is found next to The Sound's postcard-perfect view, Ren starts to wonder what the real threat is. Because it's becoming clear that her newfound "friends" are much more than they seem. They're hiding secrets. Secrets that Ren wants nothing to do with.
But once The Sound has you in its current, it won't simply let you go…
Out of Control by Sarah Alderson is a standalone title. Seventeen-year-old Liva wanted to escape the painful memories of her past and finally find a fresh start, so she left for New York City. Her hopes for a new future were dashed the moment she became the sole witness to a brutal murder. When she's taken into police custody – supposedly for her own protection – she realizes something isn't sitting well, but it's too late. Before long, guns begin firing, and Liva realizes that she is not only a witness, but the target.
With the help of Jay, a sexy car thief that she met at the station, Liva manages to escape unharmed, but now the two of them are alone in New York, trying to outrun and outwit the two killers who will stop at nothing to find them. Liva and Jay are living on the edge, but when you're on the edge, there's a long way down.
The Weekend Away is a standalone novel by Sarah Alderson. Orla and Kate have been best friends forever. They've been through a lot together – whether it's Orla's difficulties as a new mother or Kate's ugly divorce. And whatever else they go through, they can always look forward to their one weekend away every year.
This year, they're off to Lisbon: the perfect lodging, an amazing view, an exciting itinerary. And what better way to kick things off in style than with the perfect night out?
But when Orla wakes up the next morning, Kate is nowhere to be found. Brushed off by the police and with only a hazy memory of the previous night's events, Orla is her best friend's only hope. As she frantically retraces their steps, Orla makes a series of shattering discoveries that threaten everything she holds dear. Because while Lisbon holds the secret of what happened that night, the truth may lie closer to home…
Order of Books » Authors » Order of Sarah Alderson Books