Order of Sarah Bourne Books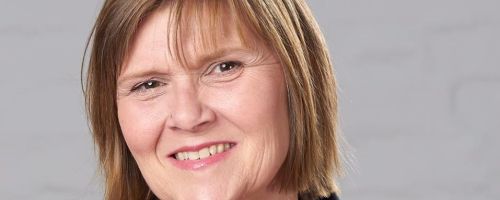 Sarah Bourne is an English author of psychological thriller novels. Sarah was born and raised in London, but has also lived in Japan and the United States. In addition to that, she has travelled throughout Europe and Asia, before settling in Sydney, Australia. Besides being a writer, she is also a counsellor and yoga teacher. She volunteers at a hospice, writing biographies for those with not much time left. Sarah is married with three children, and loves skiing, swimming, and walking her two dogs.
Sarah Bourne made her debut as a novelist in 2021 with The Train. Below is a list of Sarah Bourne's books in order of when they were first published:
Publication Order of Standalone Novels
If You Like Sarah Bourne Books, You'll Love…
Sarah Bourne Synopses: The Train is a standalone novel by Sarah Bourne. When a woman steps in front of a commuter train to end her life, it sets in motion a chain of events that will also change the lives of its passengers forever.
Eight strangers start their day unaware of the events about to occur, but they find themselves having to re-think who they are and what they want out of life.
Emotional responses come out, including some of the choices they've made in life and their own mortality. Can their lives continue as is, or will this stranger's death be the catalyst they need for change?
Ella's War is a standalone novel by Sarah Bourne. Ella Elkington wakes up in hospital with minor physical injuries but no memory. She cannot even remember her own name.
The doctor treating her tells her that she had a car accident and has been identified by a letter found in a handbag. Asking to see the letter, hoping to find out about herself, she is told the letter is now missing. When the hospital tracks down her brother, he visits her, and Ella has glimmers of childhood memories.
After she is released from hospital, with the help of diaries and letters, and her long-time friend Sheila, Ella slowly begins to put her past back together. She learns she was a nurse during the war, who was sent to work in a mobile hospital in France after the D-Day landings.
But, haunted by nightmares, Ella struggles to understand how she ended up in the accident. What happened to the missing letter? And who is the young man who haunts her dreams?
In InVisible by Sarah Bourne, when Laila and her lover, Faisal, are detained after the 2005 terrorist attack in London, it sets in motion a chain of events that will vastly change Laila's life from then on.
After being held in solitary confinement for months, Laila is released back into the world without charge, a woman changed beyond recognition. When she decides to leave the country and travel to Pakistan to look for her elusive father, Laila is reunited with Faisal in Peshawar – but the romance is short-lived when she finds herself kidnapped and taken to Afghanistan, leaving her sad, angry, and uncertain if she will ever find her place in the world and the freedom she craves…
Order of Books » Authors »