Order of Sarah Pinsker Books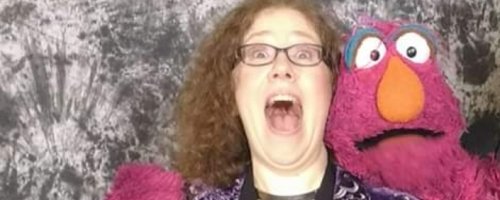 Sarah Pinsker is an American science fiction author and singer/songwriter. She is best known as the author of A Song for a New Day as well as her numerous appearances in Asimov's, Strange Horizons, Fantasy & Science Fiction, and other magazines.
Pinsker is also the author of the novelette, Our Lady of the Open Road which won the Nebula Award in 2016. Sarah is a member of the band, The Stalking Horses and she has toured across the country in her life. She got into writing at a young age as she was writing since her family got a computer at the age of six or seven.
Publication Order of Standalone Novels
Publication Order of Short Story Collections
Publication Order of Short Stories/Novellas
Publication Order of UFO Anthology Books
Publication Order of Glittership Yearly Anthologies Books
Publication Order of Anthologies
If You Like Sarah Pinsker Books, You'll Love…
Pinsker's first book was A Song for a New Day which tells of a futuristic world in which public gatherings have been made illegal. That was all in the Before times. Now the government prohibits large gatherings which makes what Luce Cannon does, perform music live, illegal. She is apart of a small community that performs illegal concert, always evading the law. Rosemary Laws does not remember the time before. She works at Hoodspace, an online delivery service, and never has to see another human being. When she gets a new job, one that requires her to discover musicians for virtual reality concerts, she believes that she has found her calling. Only to do her job, she'll have to do something she's never done before – go out in public. Her new job will lead her to the illegal concerts and that changes everything.
Sooner or Later Everything Falls Into the Sea is a collection of some of Pinsker's finest stories. Stories include 'In Joy, Knowing the Abyss Behind' whcih tells the story of a woman trying to put together her husband's past after a stroke leaves him speechless. Ther eis also 'No Lonely Seafarer' which sees stablehand try to save his town from its restless sailors.
Order of Books » Authors » Order of Sarah Pinsker Books