Order of Sarah Schmidt Books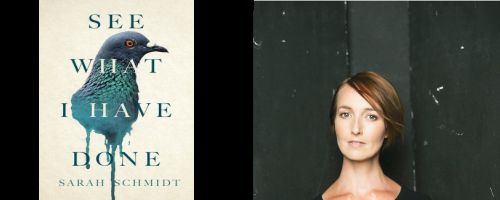 Sarah Schmidt is the author of the hit book See What I Have Done. She currently lives in Melbourne, Australia with her daughter and her partner. She also works as a reading and literacy coordinator at a regional public library, in addition to her work as an author.
Her first book was considered a major hit and she keeps in touch with her fans by allowing them to follow her creative process at her blog, SarahSchmidt.Org. Her first book was the winner of a few awards including the Abia Literary Fiction of the Year and the Mud Literary Award. In addition to that, she was longlisted for the Women's Prize for Fiction 2018, shortlisted for the Indie Book Award for Debut Fiction 2018, shortlisted for the Strand Critics Awards for Best First Novel and also longlisted for the ABIA Matt Richell Award for New Writers 2018.
Publication Order of Standalone Novels
If You Like Sarah Schmidt Books, You'll Love…
The murder of her parents by Lizzie Borden is one of the most infamous crime stories of all-time. Schmidt meticulously researched this murder and used that research to craft this fresh take on the story in her book, See What I Have Done. This book tells the story of Lizzie Borden in a different light as she tells the Borden family story with a volatile household and a childhood devoid of love. The book tells the story of that fateful day and the investigation that followed from a variety of different perspectives: the unreliable Lizzy, her sister Emma, Bridget the housemaid and a stranger named Benjamin.
Schmidt uses the multiple viewpoints to tell a cohesive and gripping story of one of the most famous murders of all time. This book has been called haunting, mesmerizing, and evocative; but it's more than that. It's a terrifying tale of what could lead someone to stab their parents 81 times.
Order of Books » Authors »