Order of Sergey & Marina Dyachenko Books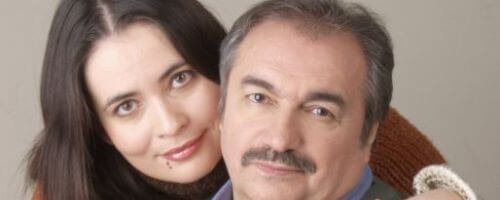 Sergey and Marina Dyachenko are Ukranian authors of science fiction and fantasy novels. Sergey and Marina are married, and are originally from Kiev, Ukraine. They write their novels in Russian, but have also published their books in Ukranian. Prior to becoming novelists, Sergey was a psychiatrist and earned an M.S. in biology, and Marina was an actress. Sergey and Marina now reside in California.
Sergey and Marina Dyachenko made their debut in 1994 with the novel Privratnik (The Gate-Keeper). Their first novel to be published in English was The Scar, which was originally published in 1996. Below is a list of Sergey and Marina Dyachenko's books in order of when they were first published:
Publication Order of Vita Nostra Books
Publication Order of Standalone Novels
Publication Order of Short Stories/Novellas
Publication Order of Future Science Fiction Digest Books
Publication Order of Anthologies
If You Like Sergey & Marina Dyachenko Books, You'll Love…
Sergey & Marina Dyachenko Synopses: The Scar is a standalone novel by Sergey Dyachenko and Marina Dyachenko. Egert is a brash, confident member of the elite guards and an egotistical philanderer. But after he kills an innocent student in a duel, a mysterious man known as "The Wanderer" challenges Egert and slashes his face with his sword, leaving Egert with a scar that comes to symbolize his cowardice. Unable to end his suffering by his own hand, Egert sets off on a journey to undo the curse and the horrible damage he has caused, which can only be repaired by a painful trip down a long and harrowing path.
Vita Nostra is a standalone novel by Marina and Sergey Dyachenko. Sasha Samokhina has been accepted to the Institute of Special Technologies. Or, more accurately, she's been chosen. Set in a tiny village, she finds the students are bizarre, and the curriculum even more so. The books are impossible to read, the lessons maddeningly obscure, and the work refuses memorization. Using terror and coercion to keep the students in line, the school does not punish them for their transgressions and failures; instead, it is their families that pay the price. Yet despite her fear, Sasha undergoes changes that defy the dictates of matter and time; experiences which are nothing she has ever dreamed of… and suddenly all she could ever want.
Order of Books » Authors » Order of Sergey & Marina Dyachenko Books