Order of Sheridan Anne Books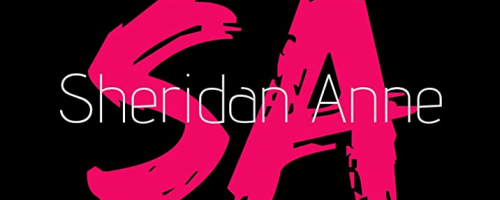 Sheridan Anne is an Australian author of romance and romantic suspense novels. She writes Broken Hill High, Haven Falls, and several other series. Her novels often fall into the dark contemporary romance subgenre, and into fantasy as well. When she isn't writing, Sheridan spends time with her husband and two daughters.
Sheridan Anne made her debut as a novelist in 2017 with the novel Miller (also titled Not Your Pucking Girl). Below is a list of Sheridan Anne's books in order of when they were originally released.
Publication Order of Aston Creek High Books
Publication Order of Boys of Winter Books
Publication Order of Bradford Bastard Books
Publication Order of Broken Hill Boys Books
Publication Order of Broken Hill High Books
Publication Order of Denver Royalty Books
Publication Order of Depraved Sinners Books
Publication Order of Empire Books
Publication Order of Haven Falls Books
Publication Order of Kings of Denver Books
Publication Order of Men of Fire Rescue One Books
Publication Order of Rebels Advocate Books
Publication Order of Rejects Paradise Books
Publication Order of Kindle Worlds: Happily Ever Alpha Books
If You Like Sheridan Anne Books, You'll Love…
Sheridan Anne Synopses: Ugly Girl is the first book in the Aston Creek High series by Sheridan Anne. Slade Cruz is intimidating, sexy as sin, and unpredictably wild. His eyes can draw one in while his vicious smirk screams to run and never look back. Skylah is a toy to him, a pawn to use in his devilish games.
She's already suffered through hell and back and if he wants games from her, she plans to give him what he wants. But now she plans to play the lead…
Aston Creek High was supposed to be Skylah's fresh start. This was her one shot at freedom, but Slade had other plans. Slade Cruz was never a part of Skylah's plan, but he made her part of his. She thought she was through with fighting to survive, but it seems as though the games have only just begun.
Sheridan Anne Reviews: When I first started reading Ugly Girl by Sheridan Anne, I thought the female protagonist had a very high opinion of herself. However, the moment she opened up to us in the very next chapter proved me wrong.
This young woman has had a rough life all her life. She is strong despite her stubbornness. Slade makes her promise of hell the moment she enters the new school.
He is cruel, but she can't handle him. He has a buddy, but that buddy quickly falls in love with this spunky little girl. Furthermore, her brother adores her to the hilt.
If the monster from her past weren't slowly creeping into every nook and cranny of her life, it might not be so bad. -Mari
I've been reading a lot of books like this lately, and I honestly found Logan by Sheridan Anne to be very different from the rest. I fell in love not only with the characters but also with the world she has created thanks to her writing, which draws you in and keeps you engaged throughout the entire story. The story is made even richer by their attitudes toward the happenings. -Wendy
When Sheridan Anne publishes a book, I always know that I will adore it. Dynasty is no different.
Winter is less mature than the majority of my favorite FMC. Fortunately, the guys are mature enough to counterbalance her. She still appeals to me because she possesses so much love and strength. She is also extremely impulsive and acts before she thinks, putting her in a lot of trouble.
I enjoy the heat and the struggle. I have to say that Sheridan is very good at creating dread! There is a big cliffhanger, so go right to Damaged afterward. -Emiliana
Order of Books » Authors » Order of Sheridan Anne Books