Order of Sherri Smith Books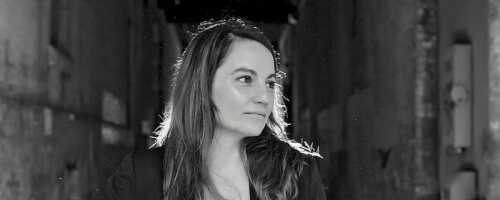 Sherri Smith is a Candian author best known for writing Follow Me Down and The Retreat. She made her debut with two historical fiction novels, but has since switched to writing thrillers with the aforementioned books.
Smith lives in Winnipeg, Canada which she enjoys because the long and cold winters help to nurture her dark side and therefore help her writing. Sherri enjoys spending her free time by hanging out with her family and their three rescue dogs. As a hobby, Smith restores vintage furniture thus saving the furnishings from heading to the dump.
Publication Order of Standalone Novels
If You Like Sherri Smith Books, You'll Love…
The Retreat is a popular book from Smith that has drawn comparisons to Liane Moriarty's Nine Perfect Strangers. The book follows four women who each have their own secrets as they head to a tranquil retreat. One of the women is Katie Manning who was once a beloved child star until an attack permanently scarred her and ended her career. That attack sent her spiraling and she's now looking to find out who she is. When her brother's fiancee invites her to a retreat, she accepts and heads there along with two friends. All the women go to the retreat for their own reasons and have their own demons, but only one of them will return.
Another psychological thriller by Smith is called Follow Me Down. The book introduces the reader to Mia Haas who has built a new life in North Dakota far from her original home. She is drawn back when her twin brother goes missing. Her brother Luke is a popular teacher at the high school and goes missing on the same day that one of his students is found dead. There are rumors of an affair that Mia has a hard time accepting and she finds her desperate to find another suspect. Mia seeks to uncover secrets that can either exonerate her brother or send him away for life while also dealing with her own demons that she thought she left behind.
Order of Books » Authors »