Order of Silvia Moreno-Garcia Books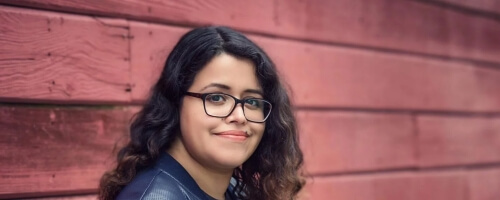 Silvia Moreno-Garcia is a Mexican-Canadian author who wrote the novels Gods of Jade and Shadow, Certain Dark Things, and Untamed Shore, among others. She debuted with Signal to Noise that won her a Coppery Cylinder Award.
Moreo-Garcia has an MA in Science and Technology Studies from the University of British Columbia. In addition to being an author, Silvia is the publisher of Innsmouth Free Press and also co-edits the horror magazine The Dark with Sean Wallace. She also writes book reviews for NPR and is a columnist with the Washington Post.
Publication Order of Standalone Novels
Publication Order of Short Stories/Novellas
Publication Order of Short Story Collections
Publication Order of New Cthulhu Anthology Books
Publication Order of Imaginarium Books
Publication Order of The Best of World SF Books
(with Lavie Tidhar, , , Lauren Beukes, , , Tade Thompson, Karin Tidbeck, , Ekaterina Sedia, , , Zen Cho)
Publication Order of The Book of Cthulhu Books
Publication Order of Anthologies
If You Like Silvia Moreno-Garcia Books, You'll Love…
Gods of Jade and Shadow is Moreno-Garcia's fairytale rooted in Mexican mythology. The book takes place in the Jazz Age, but Casiopea Tun is not a part of it. She is too busy cleaning floors and only has time to dream of a life far away from where she is now. One day, she finds a myserious wooden box in her grandfather's room and accidentally frees the spirit of the Mayan God of death. The God requests her help recovering his throne for his brother. Success could make her dreams come true, but failure could mean the end of her. She has no choice but to agree and her journey will take her from the jungles of Yucatán to the bright lights of Mexico City—and deep into the darkness of the Mayan underworld.
She is also the author of Signal to Noise which takes place in Mexico City in 1988. The book tells the story of Meche who leans to cast the spells of magic using music and it makes the future look bright for her and her friends. The book picks up two decades later when Meche returns home alone for her father's funeral. It is there she runs into her old friend Sebastian which causes them to relive some memories of what really happened back in 88.
Order of Books » Authors » Order of Silvia Moreno-Garcia Books