Order of Simon Gervais Books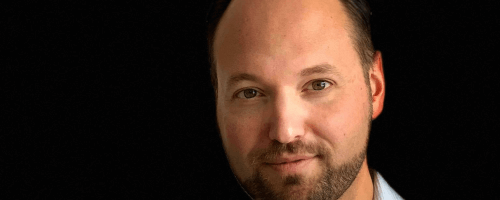 Simon Gervais is a Canadian author of thriller novels. He writes the Pierce Hunt, Clayton White, and Mike Walton series. He is a New York Times bestselling author. Simon is a former federal agent who specialized in protective operations and counterterrorism. He has travelled around Europe and the Middle East on assignments. In his spare time, he enjoys boating and skiing. Simon lives with wife and two kids, splitting their time between Ottawa, Ontario and The Bahamas.
Simon Gervais made his debut as a novelist in 2015 with the novel The Thin Black Line, beginning his Mike Walton series. Below is a list of Simon Gervais' books in order of when they were originally published:
Publication Order of Blackbriar Books
Publication Order of Clayton White Books
Publication Order of Mike Walton Thriller Books
Publication Order of Pierce Hunt Books
If You Like Simon Gervais Books, You'll Love…
Simon Gervais Synopses: Robert Ludlum's The Blackbriar Genesis is the first book in the Blackbriar series by Simon Gervais.
An undercover Treadstone agent is among the dead when a car explodes on a quiet Prague side street. Such men frequently meet their demise during an operation, but there is one catch in this case. His superiors have no idea what he was doing there.
Helen Jouvert and Donovan Wade, two Blackbriar agents, are sent to look into the situation. They won't know how much further they'll get into the world of conspiracies and fake news as they look for answers.
Though Treadstone and Blackbriar are two sides of the same coin – intellectual and counterintelligence – they share one thing in common: the ability to obtain answers – which can be the most dangerous commodity of all.
The Last Protector by Simon Gervais is the first book in the Clayton White series. Special Agent Clayton White, a former combat rescue officer in the air force, now works for the Secret Service and carries out routine escort missions for politicians. Clayton is fine with the fact that these missions may not be as exciting as his time in the military. It gives him more time to see his girlfriend, archaeologist Veronica Hammond, who is also the daughter of the vice president elect.
However, when South African mercenaries target Veronica at an awards gala honoring her work, Clayton's seemingly manageable new routine takes an unexpected turn. Clayton enters a complicated web of lies, betrayal, and perilous government secrets following this attempt on Veronica's life.
Clayton comes across unexpected adversaries competing against dubious allies as he gets closer to the truth. Clayton's only constant is Veronica, and there are enemies everywhere. However, when the threat to her also turns on him, he must make an impossible decision: love or country.
The Thin Black Line is the first book in the Mike Walton series by Simon Gervais. Mike Walton had been through every facet of terrorism. He thought he had seen everything as a covert officer in field operations. However, that was before terrorism directly affected his home. Mike had two options after suffering a devastating physical injury and unimaginable personal loss: either give up or respond. He also lacked the disposition to give up. The International Market Stabilization Institute, a privately funded organization that works outside of official channels to safeguard North America's financial interests, hires Mike and his wife Lisa, a medical doctor who is also an expert on counterterrorism. The strikes by Sheik Al-Assad that destroyed Mike and Lisa's home are bringing the Western economy to its knees. They are also just the beginning. The world will forever change if the Sheik succeeds, and the next attack is just around the corner. To put an end to the madness before time runs out, Mike and Lisa must lead a team they have just assembled to Europe.
Order of Books » Authors » Order of Simon Gervais Books