Order of Simone St. James Books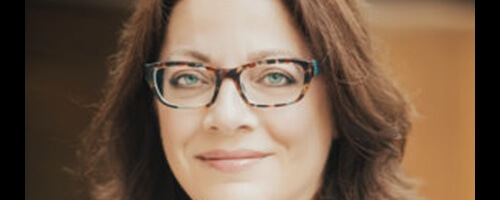 Simone St. James is a Canadian author best known for writing The Haunting of Maddy Clare. That book won two RITA awards from the Romance Writers of America and also won the Arthur Ellis Award from Crime Writers of Canada.
St. James writes historical ghost stories that are set in 1920s England and they are filled with mystery, suspense, and romance. She has had a love with ghost stories for years as she wrote her first ghost story while still in high school. She would take a break from writing them as she went to work in the television business for twenty years before leaving that job to write books full-time.
Publication Order of Standalone Novels
| | | |
| --- | --- | --- |
| The Haunting of Maddy Clare | (2012) | |
| An Inquiry Into Love and Death | (2013) | |
| Silence for the Dead | (2014) | |
| The Other Side of Midnight | (2015) | |
| Lost Among the Living | (2016) | |
| The Broken Girls | (2018) | |
| The Sun Down Motel | (2020) | |
| The Book of Cold Cases | (2022) | |
| Ghost 19 | (2023) | |
| Murder Road | (2024) | |
If You Like Simone St. James Books, You'll Love…
The Haunting of Maddy Clare focuses on Sarah Piper who is living a lonely life until the day that the temp agency that she works for sends her to assist a ghost hunter. That man is Alistair Gellis, a rich World War I veteran who is obsessed with ghosts. Sarah is brought into to help with the haunting of a barn by Maddy Clare. She had committed suicide in that barn and hated men in her life so Sarah is brought in to confront her ghostly spirit. Sarah soon finds out that the ghost of Maddy is all too real and she'll need to work fast to figure out how to stop her before she destroys them all.
Simone is also the author of The Sun Down Motel. The book starts in 1982 when Viv Delaney has dreams of moving to New York City. In order to get there she takes a job at the Sun Down Motel in Fell, New York, but soon finds that something is haunting the place. Flash forward to 2017 and Carly Kirk is obsessed with her aunt Viv's story. She decides to move to Fell to investigate and finds that not much has changed at the Sun Down Motel in all these years.
Order of Books » Authors »