Order of Soren Sveistrup Books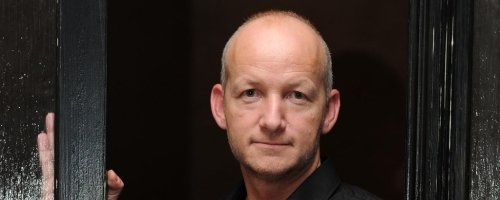 Soren Sveistrup is a screenwriter and author. He is best known as the Danish television phenomenom The Killing which was later adapted in the United States. He is also the author of the The Chestnut Man, his first book published in English.
Sveistrup went to the University of Copenhagen where he received a Master in Literature and in History. After graduation, he would studied at the Danish Film School. In addition to his work writing The Killinng, he also wrote the screenplay for Jo Nesbo's The Snowman. He has received awards for his film work including the Emmy for Nikolaj and Julie and a BAFTA for The Killing. His book, The Chestnut Man, was a Kirkus Best Book of the Year and a Library Journal Best Book of the Year.
Publication Order of Standalone Novels
If You Like Soren Sveistrup Books, You'll Love…
The Chestnut Man starts with a psychopath terrorizing Copenhagen. The killer leaves a calling card at every crime scene as he leaves behind a "chestnut man", a handmade doll made of matchsticks and chestnuts, after every crime. The dolls create a big lead in the case as forensics manages to discover a fingerprint of a young girl. Not just any young girl either, a government minister's kidnapped daughter who was kidnapped and murdered a year ago. The mad man is on a mission and the dead girl offers a twisted revelation in the case. Two detectives are put on the case and are racing against the clock with tensions rising with every moment they can't find the killer. The Chestnut Man's gruesome clues are the only thing they have to work off of and they need to work fast because if one thing is true about this case, the killer is on a mission that is far from over.
Order of Books » Authors » Order of Soren Sveistrup Books