Order of Stephanie Dray Books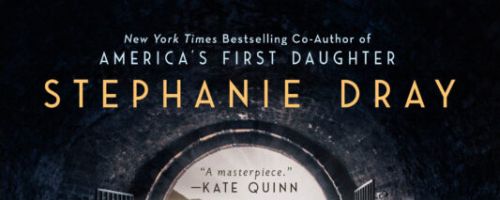 Stephanie Dray is a bestselling author of historical women's fiction. She is the author of The Women of Chateau Lafayette and the Novel of Cleopatra's Daughter series.
Dray is married and lives in Maryland with her husband.
Publication Order of Cleopatra's Daughter Books
Publication Order of Standalone Novels
Publication Order of Anthologies
If You Like Stephanie Dray Books, You'll Love…
Live of the Nile is the first book in the Novel of Cleopatra's Daughter series. Princess Selene and her two brothers are all that's left after the death of their parents. They are now left at the mercy of their captors as they are taken from Egypt to be war trophies in Rome. Selene struggles to survive in an empire that reviles her heritage and finds her faith suspect. The emperor will use her and her powers for his own ends. Ceasar enters the picture and he is obsessed with her, hoping to have a Cleopatra of his own. Selene will look to succeed where her mother failed, but there is no telling what it will cost her in this political game where the only rule is win or die.
Dray is also the author of The Women of Chateau Lafayette. The book is an epic saga based on the true story of a castle in the heart of France. In 1774, a noblewoman named Adrienne Lafayee becomes her husband's political partner in the fight for American independence. Their idealism sparks revolution in France which leads Adrienne to making a tough choice between renouncing the man she loves or risking her life. In 1914, a New York socialite sees the devastation in France and then tries to convince America to fight for what's right. Then, in 1940, a French school teacher wants nothing to do with war, but the Nazi occupation transforms her life. She will then make a discovery that will call into question who she is and what's she's willing to become.
Order of Books » Authors » Order of Stephanie Dray Books