Order of Steve Cavanagh Books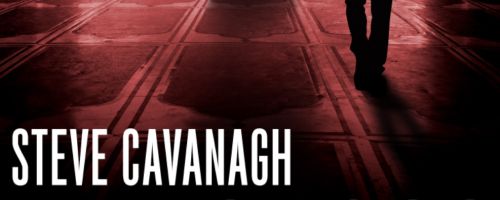 Steve Cavanagh is an Irish author who is known for his very popular Eddie Flynn series of books. Despite his Irish background, the sereis is based in the United States and tells the story of a former con-artist turned trial lawyer. Many people have thought the character is based on Cavanagh, a lawyer, but he says despite some similarities Eddie is a different person than him.
The funny thing about Cavanagh's law career is that it happened by accident. He moved to Dublin at 18 for college and had his choice: Business & Marketing or Law. He decided on business, but after confusing the courses he ended up studying law instead. Cavanagh has practiced law in a wide variety of fields including criminal, employment, personal injury, judicial review, and discrimination cases.
Publication Order of Eddie Flynn Books
Publication Order of Eddie Flynn Short Stories/Novellas
Publication Order of Group Fifteen Files Books
Publication Order of Standalone Novels
Publication Order of Anthologies
If You Like Steve Cavanagh Books, You'll Love…
His first book was The Defence which introduced us to Eddie Flynn as a lawyer who didn't want to be a lawyer anymore. He had vowed to never step foot in a court room again, but when the head of the Russian mafia kidnaps his daughter and forces him to defend him in an impossible trial, he doesn't have a choice. It's up to Eddie to defend his client in order to save his daughter's life and he only has 48 hours to do it.
Eddie returned in The Plea where he's faced with another possible decision: defend his client who he knows is innocent or protect his wife? The client is arrested for murder and the FBI needs him to testify against a corrupt law firm. In order to accomplish their goals, they'll leverage information about Flynn's wife agaiinst him. The stakes are high, his wife is in danger and his client is innocent. What will Eddie Flynn do?
Order of Books » Authors »
One Response to "Order of Steve Cavanagh Books"