Order of Susan Grossey Books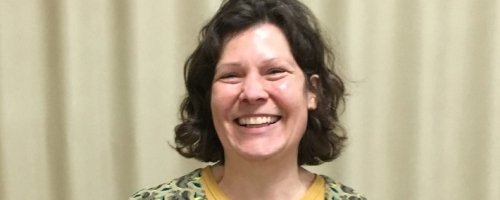 Susan Grossey is an English author best known for writing her Sam Plank series of books that focus on money laundering and financial crime stories. The stories are based on historical stories of financial crime, set in the Regency period of 1820s London, England.
Grossey is a Brussels-born English author who had a love of reading from a young age when her father would have her read the Financial Times to him. She attended Cambridge University where she earned her degree in English. She went on to teach at a secondary school, but realized that the curriculum was sapping the creativity of teachers. She'd then go on to work as a technical author for sometime and it was a a manual on fraud prevention that helped spark her interest in money laundering and financial crimes, which eventually led to her writing novels.
Publication Order of Sam Plank Books
| | | |
| --- | --- | --- |
| Fatal Forgery | (2013) | |
| The Man in the Canary Waistcoat | (2014) | |
| Worm in the Blossom | (2015) | |
| Portraits of Pretence | (2016) | |
| Faith, Hope and Trickery | (2018) | |
| Heir Apparent | (2019) | |
If You Like Susan Grossey Books, You'll Love…
Fatal Forgery is the first book in the Sam Plank Mysteries series by Susan Grossey. The book takes place in 1824. It's a time when paper money is still new and trust in it is low. Anyone who is caught forging the paper financial instruments is sent ot the scaffold. Despite this, one of London's most respected bankers is forging his client's signatures. The question is why and that's what Constable Samuel Plank aims to find out here. The banker not only risked his reputation, his house, and his life – but he's determined to plead guilty of it all. Plank works to find the answers that could save a man's life even as the man himself pleads guilty.
Another good book in the series is Portraits of Pretence. The book sees an elderly French artist found dead in his room, clutching a portrait of a little girl. Constable Plank is on the case and uncovers much more than a mere death, he finds the world of art dealing, smuggling and other dangerous activities.
Order of Books » Authors » Order of Susan Grossey Books