Order of Susan Orlean Books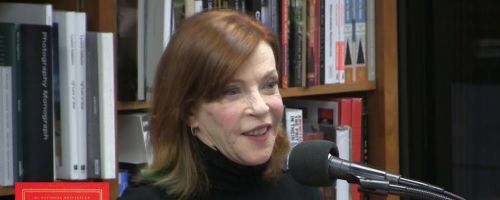 Susan Orlean is an American journalist and author. She is best known as the author of The Orchid Thief and The Library Book.
In addition to her work as an author, Orlean has been a staff writer for The New Yorker for over thirty years. She was raised in Shaker Heights, Ohio and then went on to attend the University of Michigan where she graduated with honors. She studied literature and history in school, and then made plans to go to law school, but ended up getting a job writing for the Williamette Week which changed her trajectory.
Publication Order of Susan Orlean Gardening Books
Publication Order of Susan Orlean Animal Books
Publication Order of History Books
Publication Order of Library Science Books
Publication Order of Susan Orlean Biographies Books
Publication Order of Children's Books
Publication Order of Short Stories/Novellas
Publication Order of Anthologies
If You Like Susan Orlean Books, You'll Love…
On Animals is Orlean examining the how we live with animals, and how they abide by us. The book gets into a wide variety of creatures, including household pets, the animals that we eat, the animals that could eat us, and various other animals. From her own experience raising chickens to a woman with twenty-three pet tigers, a whale that doesn't want to be saved, ands the hardest working donkeys in the world; Orlean presents her tale with her trademark stylish prose and precise research.
Orlean's The Library Book was a Reese Witherspoon x Hello Sunshine Book Club pick and New York Times bestseller. A fire alarm sounds at the Los Angeles Public Library on April 29, 1986 and it was no fire drill. The fire rocked the library and burned for more than seven hours, and destroyed more than four hundred thousand books. Thirty years after the fire and there are still questions. Did someone set the fire on purpose? If so, who? And why? Orlean investigates the case, looking into the fire and the aftermath. Along the way she shows how important a role libraries play in our lives, their evolution, the man suspect of setting the fire, and much more.
Order of Books » Authors » Order of Susan Orlean Books