Order of Susan Spann Books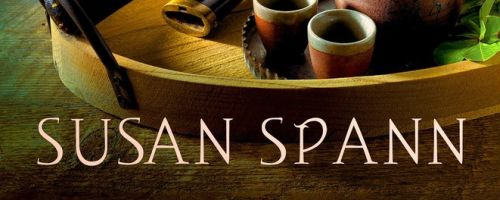 Susan Spann is the award-winning author of CLIMB: Leaving Safe & Finding Strength on 100 Summits in Japan, a personal story about climbing one-hundred Japanese mountains in a single year while fighting to overcome cancer. She is also the Hiro Hattori mystery series.
Spann was interested in reading for a young age and read everything from books to magazine. She attended college at Tufts University in Boston where she studied the history and culture of China and Japan. Susan would earn her undergraduate degree in Asian studies before continuing her education in law school. However, her love of writing didn't dissipate and she began her writing career with Claws of the Cat, the first book in the Shinobi Mystery series.
Publication Order of Shinobi Mystery Books
| | | |
| --- | --- | --- |
| Claws of the Cat | (2013) | |
| Blade of the Samurai | (2014) | |
| Flask of the Drunken Master | (2015) | |
| The Ninja's Daughter | (2016) | |
| Betrayal at Iga | (2017) | |
| Trial on Mount Koya | (2018) | |
| Ghost of the Bamboo Road | (2019) | |
| Fires of Edo | (2022) | |
Publication Order of Non-Fiction Books
If You Like Susan Spann Books, You'll Love…
Claws of the Cat is the first book in the Shinobi Mystery/Hiro Hattori series. The story takes place in 1575 when a samurai is murdered in a tea house. Hiro doesn't want anything to do with the crime, but when Father Mateo, the Portuguese Jesuit Hiro is sworn to protect, is asked to help that means that Hiro will help as well. The two will embark on an investigation with many suspects and little time to solve it. Their investigation will uncover secrets that will threaten them as well as the future of Japan.
Climb: Leaving Safe and Finding Strength on 100 Summits in Japan is the memoir of a middle-aged woman who decided to climb 100 Japanese mountains in a year. Susan made the decision to face her fear of climbing before she found out about an aggressive cancer. However, the fear of the situation did not make her give up her dream and she went to the mountains of Japan on a truly transformative journey as she goes from timidity to confidence and finds healing along the way.
Order of Books » Authors » Order of Susan Spann Books