Order of Suzanne Young Books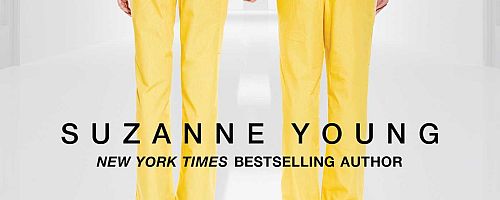 Suzanne Young is an American author best known for writing multiple young adult book series. These series include: Girls with Sharp Sticks, The Naughty List, A Need So Beautiful, and The Program.
Young is originally from New York, but moved to Arizona with the goal of not being so cold in the winters. In addition to her work as a novelist, Suzanne is also an English teacher. She made her debut as an author in 2010 with the release of The Naughty List, the first in a series.
Publication Order of Girls with Sharp Sticks Books
Publication Order of The Naughty List Books
Publication Order of A Need So Beautiful Books
Publication Order of Poet Anderson Books
Publication Order of The Program Books
Publication Order of Standalone Novels
If You Like Suzanne Young Books, You'll Love…
Girls with Sharp Sticks is the first book in a series of the same name. The book takes place at the Girls of Innovations Academy where the girls are beautiful and well-behaved. The girls receive an education that promises to make them better and turn them into obedient girls. However, the girls controlled existence isn't all that it seems to be. Mena and her friends are curious and they uncover the dark secrets of what's actually happening at this school and who they really are. The information the girls learn teaches them that they need to learn to fight back.
Young is well known for writing The Program, the first book in The Program book series. The story introduces us to Sloane who knows better than to cry in front of anyone. In her world, suicide is an international epidemic and once crying outburst could send her to a treatment course known as The Program. Everyone who has been through The Program returns as a blank slate and she knows that she doesn't want to go there. Sloane does her best to keep her feelings buried as deep as she can. Thankfully, she has James and the two work together to keep each other safe. Despite the promises they've made, it's getting harder to fight the depression and The Program is closing in.
Order of Books » Authors » Order of Suzanne Young Books