Order of Sven Hassel Books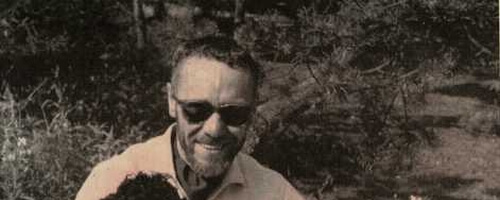 Sven Hassel was a Danish author best known for writing the Legion of the Damned series of books.
Hassel himself was a soldier, first serving in the Danish merchant navy until 1937. After this he would make his move to Germany where he would join up with their army. He was a tank driver during the invasion of Poland and served with the second Panzer Division. He would rise to the rank of lieutenant and received an Iron Cross 1st and 2nd class, but ultimately surrendered to Soviet troops in 1945. From there, he would head to a POW camp where he first began writing Legion of the Damned. After his release, Sven would meet his wife and married in 1951. He went to work in a car factory while working on his books. A sickness that he caught in the war would leave him paralyzed for almost two years, but he would recover and returned to writing.
Publication Order of Legion of the Damned Books
| | | |
| --- | --- | --- |
| Legion of the Damned | (1953) | |
| Wheels of Terror | (1958) | |
| Comrades of War | (1958) | |
| March Battalion | (1962) | |
| Assignment Gestapo | (1963) | |
| Monte Cassino / The Beast Regiment | (1963) | |
| Liquidate Paris | (1967) | |
| SS General | (1969) | |
| Gestapo | (1972) | |
| Reign of Hell | (1973) | |
| Blitzfreeze | (1975) | |
| The Bloody Road to Death | (1977) | |
| Court Martial | (1978) | |
| O.G.P.U. Prison | (1981) | |
| The Commissar | (1984) | |
Publication Order of Legion of the Damned Graphic Novels
If You Like Books, You'll Love…
Legion of the Damned is Hassel's iconic first war novel. The book sees Hassel convicted of deserting the German army and sent to a penal regiment on the Russian front. There, he and a band of other criminals and convicts are considered expandable by the German hierarchy and they are used as cannon fodder in battle. They are always outnumbered and outgunned, but they manage to fight their way across the frozen steppe.
Another book in the series is The Bloody Road to Death and this one sees the men advance further across Europe. The Penal Regiment are now veterans of the frontline, but they are unprepared for where Hitler's war will take them next as they traverse through Greece, Yugoslavia and Albania. As the men run low on water, they will prove that they will do anything for a drink.
Order of Books » Authors » Order of Sven Hassel Books