Order of Tara Sim Books
Tara Sim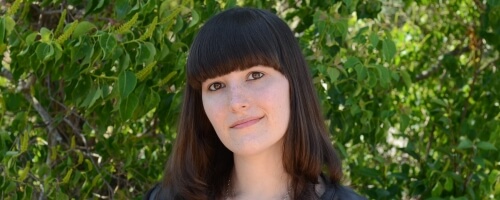 Tara Sim is a YA author who debuted in 2016 with her first novel. That novel was Timekeeper and has lead to a series of the same name with multiple sequels.
Sim grew up in California where she lives today. She actually left the beauty of California to brave the cold of Virginia when she went to study English and Creative Writing at Hollins University. She is half-Indian in descent and thus has a full love of the music and culture of that series. She is a cat owner and enjoys singing opera in her free time.
Publication Order of The Dark Gods Books
Publication Order of Scavenge the Stars Books
Publication Order of Timekeeper Books
Publication Order of Anthologies
If You Like Tara Sim Books, You'll Love…
Timekeeper was Sim's debut novel and the first book in the Timekeeper series of boos. This book has a fantastic premise as there is a prodigy mechanic named Danny at the center of the story that can not only repair any broken clock, but also manipulate time itself. It is set in Victorian England and the world itself is controlled by clocks. When a clock stops, a town becomes a Stopped Town – stuck in time. Danny's father is trapped in a Stopped Town and he is determined to save him. Danny gets assigned to work in London, far from where his father is trapped, where he meets up with Colton, a clock spirit.
Tara broke out of the Timekeeper series with Scavenge the Stars. This story follows a girl named Amaya who is being held captive on a ship. One day, she rescues a man from drowning and fears that it is going to cost her more time on the ship. Instead, the man offers to change her life with a new identity and countless riches. She accepts the author, but doesn't forget what happened to her and swears revenge against the man who ruined her family and stole the life she once had.
Order of Books » Authors » Order of Tara Sim Books