Order of Terry McMillan Books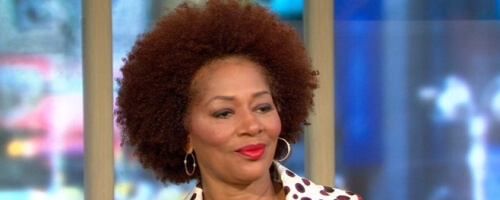 Terry McMillan is a bestselling author who is best known for writing the smash hits, Waiting to Exhale and How Stella Got Her Groove Back. Both of those books were turned into major motion pictures that had success at the American box office. Her book Disappearing Acts was also made into a film by HBO Pictures.
McMillan was born and raised in Port Huron, Michigan. She got a job shelving books at a local library and it really opened up her love for literature. She made her debut in 1987 with Mama which was a critical success and won the Doubleday New Voices in Fiction award in 1986 as well as the American Book Award in 1987.
Publication Order of Waiting To Exhale Books
Publication Order of Standalone Novels
Publication Order of Non-Fiction Books
Publication Order of Anthologies
If You Like Terry McMillan Books, You'll Love…
Waiting to Exhale is Terry's story about four women who learn to rely on each other so that they can carry on. The men in their lives proved to be unreliable so Gloria, Savannah, Bernadine, and Robin find strength in each other through the power of friendship. The women work with each other to regain stability as for the first time since they were young, their dreams aren't on hold and they are free to follow them.
McMillan returned with It's Not All Downhill From Here in 2020. The book follows Loretha Curry who at 68-years-old is still living a full life. She has a booming business, her husband is great to her, and she has a ton of friends. Her mother and sisters think that the best days are behind her at her age, but she's out to prove them wrong and that it is not all downhill from here. Her life is shook when she suffers an unexpected loss, but with a little help from her friends she will rebound and prove that she can still thrive.
Order of Books » Authors »