Order of Therese Anne Fowler Books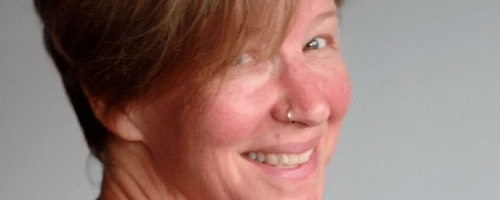 Therese Anne Fowler is an American author of contemporary and historical fiction. She is a New York Times and USA Today bestselling author. Therese puts her intriguing characters in difficult situations, oftentimes dealing with the pressures of their cultures and/or families. Therese earned her BA in sociology and cultural anthropology and her MFA in creative writing from North Carolina State University. She lives in North Carolina with her husband, professor/author John Kessel.
Therese Anne Fowler made her debut as a novelist in 2007 in Souvenir. Below is a list of Therese Anne Fowler's books in order of when they were originally published:
Publication Order of Standalone Novels
| | | |
| --- | --- | --- |
| Souvenir | (2007) | |
| Reunion | (2009) | |
| Exposure | (2011) | |
| Z | (2013) | |
| A Well-Behaved Woman | (2018) | |
| A Good Neighborhood | (2020) | |
| It All Comes Down to This | (2022) | |
Publication Order of Anthologies
If You Like Therese Anne Fowler Books, You'll Love…
Therese Anne Fowler Synopses: Souvenir is a standalone novel by Therese Fowler. Meg Powell and Carson McKay were raised side by side on their families' farms, bonded by a love that only intensified as they grew. Everyone in their small rural community in northern Florida thought that Meg and Carson would always be together. But at 21 years old, Meg was presented with a marriage proposal she could not refuse, forever changing the course of her life.
Seventeen years later, Meg's marriage has become routine, and she spends her time juggling the demands of her medical practice, the needs of her widowed father, and the whims of her rebellious teenage daughter, Savannah, who is confronting her burgeoning sexuality in a dangerous manner and pushing her mother away just when she needs her most. Then, after a long absence, Carson returns home to prepare for his wedding to a younger woman. As Carson struggles to determine where his heart and future lie, Meg makes a shocking discovery that will upset the balance of everyone around her.
Reunion is a standalone title by Therese Fowler. Blue Reynolds, celebrity talk show host and queen of daytime television, appears to have it all. But no one knows the secret she has harbored for the last two decades – a secret that could destroy her image, her reputation, and even her career. A week in Key West to do her show on location brings Blue a much-needed change of pace – and a surprise reunion with an old flame, Mitch Forrester. Helping him launch a television series may help her recapture the kind of genuine romance long missing from her life. But it also means dealing with Mitch's disapproving son, Julian, who is only nine years Blue's junior. Back from his years as a war photographer in the world's most dangerous hotspots, Julian struggles to get close to his father while making his disdain for Blue crystal clear – which makes his desire for her all the more surprising.
It All Comes Down to This is a standalone novel by Therese Ann Fowler. Geller sisters Beck, Claire, and Sophie are a trio of strong-minded women whose pragmatic, widowed mother, Marti, will be dying soon and taking her secrets with her. Marti has ensured that her modest estate is easy for her family to deal with once she's gone – including a provision that the family's summer cottage on Mount Desert Island, Maine, must be sold, the proceeds split evenly between the three sisters.
Beck, the eldest, is a freelance journalist whose marriage looks more like a sibling bond than a passionate partnership. In fact, her husband Paul is hiding a troubling truth about his love life. For Beck, the Maine cottage has been essential to her secret wish to write a novel – and to remake the terms of her relationship.
Despite her accomplishments as a pediatric cardiologist, Claire, the middle daughter, has always felt like the odd sister – or the misfit. Recently divorced, Claire's secret unrequited love for the wrong man is slowly destroying her, and she's finding that her expertise on matters of the heart unfortunately doesn't extend to her own.
Youngest daughter Sophie appears to live an Instagram-ready life, full of glamorous work and travel, celebrities, fashion, art, and sex. In reality, her existence is a cash-strapped house of cards that may fall at any time.
Enter C.J. Reynolds, an enigmatic southerner ex-con with his own secretive past, who makes the situation even more complicated. Nothing is what it seems, and everything is about to change.
Order of Books » Authors »