Order of Ty Hutchinson Books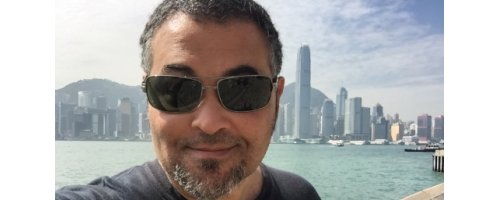 Ty Hutchinson is an American thriller and mystery writer best known for his Abby Kane FBI Thriller series of books. He is known for writing strong female protagonists as the feisty Abby Kane headlines the aforementioned series and he also writes the Sei Assassin Thriller series that features Sei searching for her kidnapped daughter.
Hutchinson started writing his first book in 2009 and published it in 2011, and from the fourth chapter of that book he knew that was what he wanted to do for a job going forward. He made a commitment to himself to write every day, before and after work and on the weekends, and made writing his ultimate passion in life. He quit his job and did freelance writing to supplement his income, but by 2013 he was able to become a full-time author and hasn't looked back since.

Publication Order of Darby Stansfield Books
Publication Order of Abby Kane Books
Publication Order of Abby Kane FBI Thriller: Chasing Chinatown Books
Publication Order of Abby Kane: Suitcase Girl Books
Publication Order of Sei Assassin Books
Publication Order of Short Stories/Novellas
If You Like Ty Hutchinson Books, You'll Love…
Corktown is the first book in the Abby Kane series. The book introduces us to Abby Kane, an FBI agent, as she is called into the quiet Corktown neighborhood of Detroit to investigate a mutilated body that has the locals nervous. It looks to be the work of the serial killer known as the Doctor, but he was locked up seven years ago. Abby is on the case as she's an expert in serial killers and heads to visit the Doctor in prison as he swears his innocence. Abby believes him and sets out to find the man who may really be responsible for all of the horrible murders.
The first book in the Sei Assassin series is called Contract: Snatch. The book introduces us to Sei, a former assassin who abandoned her life as a killer to try and find peace. Until the day she is contacted by a source who claims to have information regarding her long missing daughter. Sei ends up taking on one last mission to find the truth about her daughter, but she'll have to work fast.
Order of Books » Authors » Order of Ty Hutchinson Books