Order of Valerie Anand/Fiona Buckley Books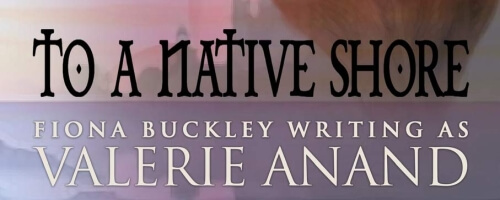 Valerie Anand is a British author of historical fiction who also writes under the pen name of Fiona Buckley. Under the name of Fiona, she writes historical mysteries in the Ursula Blanchard series.
One thing that Valerie is known for is her belief in the innoncence of King Richard III in the Princess in the Tower saga. She first delivered this theory in her novel Crown of Roses where she makes the point that John Alcock remained on good terms with the king which is not something that you would expect him to do if he believed that he murdered one of his former students.

Publication Order of Bridges Over Time Books
Publication Order of Exmoor Saga Books
Publication Order of Ursula Blanchard Books
(as Fiona Buckley)
Publication Order of Norman Quartet Books
Publication Order of Standalone Novels
If You Like Valerie Anand/Fiona Buckley Books, You'll Love…
The Reluctant Assassin is one of the more popular books in the Ursula Blanchard Mystery series. This book takes place in March of 1581 when Queen Elizabeth is being urged to marry the Duke of Alençon, a French Catholic twenty years her junior. The mere idea of the union is causing unrest in the kingdom. With all this going on, Ursula Blanchard has her own problems as her 9-year-old son was snatched away while out riding. Ursula needs to get her son back and she will have to undertake a difficult mission to get him back that involves committing an act of high treason. Will she able to rely on her half-sister, Queen Elizabeth, for help? Or will she be on her own?
Under her own name, Valerie is the author of The House Of Lanyon. The book follows two ambitious families who are occupying the same soil that leads to a bitter feud between the families that will last generations. Richard Lanyon now works on the Sweetwater family farms and he carries a bitter resentment for them that is legendary. He has a drive to succeed, but he knows he can't do it without a strong woman by his side. He settles for Liza Weaver, who settles for him, and the two harbor broken hearts, lost dreams and unspoken secrets that could tear their family and everything that Richard has worked for apart.
Order of Books » Authors » Order of Valerie Anand/Fiona Buckley Books