Order of Vivienne Lorret Books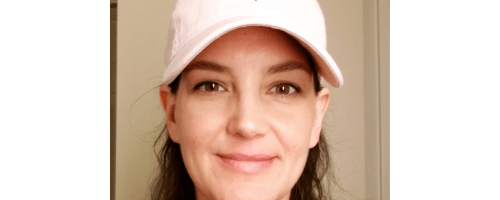 Vivienne Lorret is an author of historical romance novels. She writes the Mating Habits of Scoundrels and several other series, and is a USA Today bestselling author. Her novels are set in the Regency period.
Vivienne Lorret made her debut as a novelist in 2006 with the book The Cowboy Way. Below is a list of Vivienne Lorret's books in order of when they were first published:
Publication Order of The Mating Habits Of Scoundrels Books
Publication Order of Misadventures In Matchmaking Books
Publication Order of The Rakes Of Fallow Hall Books
Publication Order of Season's Original Books
Publication Order of Wallflower Weddings Books
Publication Order of Standalone Novels
Publication Order of Anthologies
If You Like Vivienne Lorret Books, You'll Love…
Vivienne Lorret Synopses: Lord Holt Takes a Bride by Vivienne Lorret is the first book in the Mating Habits of Scoundrels series. Winnifred Humphries, an heiress, is unwilling to marry the repulsive man her parents have chosen for her. She insists on marrying for love and sets out to understand how a man can truly love her. In her pursuit of knowledge, her friends kidnap a lord for their research. However, Winn realizes that they have gone too far. Now she is confronted with a stunning rogue seeking revenge.
Lord Asher Holt has a perfect plan to free himself from his father's debts. But when three foolish debutantes abduct him, their scheme spoils everything. Holt is furious and tied up when he overhears that one of them is an heiress. He considers kidnapping her too.
However, when the heiress runs away from her wedding and jumps into his carriage, Holt embarks on an unforgettable adventure. He falls in love with a woman who is worth more than any treasure. But will Winn ever trust that his heart only desires her and not her wealth?
How to Forget a Duke by Vivienne Lorret is the first book in her Misadventures in Matchmaking series. The Duke of Rydstrom is seeking a wealthy and unobtrusive wife. He certainly doesn't want an interfering matchmaker who is determined to unearth his family's dark secrets.
Jacinda's only desire is to find a suitable wife for the Duke. She is convinced that he is hiding something and travels to his decaying estate on the cliffs to uncover the truth. However, after she washes up on his beach, she loses her memory and cannot recall her own identity or why the Duke is familiar to her. Despite this, she is determined to use her skills to uncover the secrets of his heart, which are revealed through his unforgettable kisses.
Although Rydstrom wants to prevent Miss Bourne from remembering what brought her to his home, he finds it increasingly challenging to protect his secret while also resisting the allure of this woman who may be his perfect match.
The Elusive Lord Everhart is the first book in the Rakes of Fallow Hall series from novelist Vivienne Lorret. Gabriel Ludlow, Viscount Everhart, is confident that he will win the bachelors' wager among his friends because he has no intention of marrying. However, his secret letter proposing marriage in a moment of passion could ruin his plans. As long as Calliope Croft doesn't tempt him, he's safe from falling in love or losing the wager.
Calliope seeks revenge. Five years ago, she received an anonymous love letter that stole her heart and then broke it. Now, she wants to unmask the scoundrel who broke her heart and put an end to his deception. Gabriel, however, repeatedly distracts her from her mission until she cannot deny the attraction between them.
Gabriel realizes that he was foolish to ignore his feelings for Calliope, but the threat that kept them apart before still looms. He must choose between two options: risk losing everything to love her or break her heart once again.
Order of Books » Authors »