Order of Will Dean Books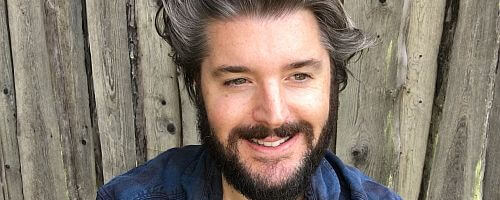 Will Dean is an English author best known for writing the Tuva Moodyson series of books. The series began in 2018 with the release of Dark Pines and then continued with Red Snow the following year.
Dean grew up in the East Midlands where his family moved around a lot as a child with Will living in nine different villages before he turned 18. He would go on to study law at the LSE before working a variety of odds jobs. Dean would ultimately settle down and found a home in rural Sweden with his wife. He built his own wooden home in a forest clearing which is now where he reads and writes.
Publication Order of Tuva Moodyson Mystery Books
Publication Order of Standalone Novels
Publication Order of Anthologies
If You Like Will Dean Books, You'll Love…
The Last Thing to Burn: A Novel takes place on an isolated farm in the United Kingdom. There is a woman trapped here by the same monster who kidnapped her seven years ago. She has recently discovered that she is pregnant and decides that she must protect her child at any cost. She ultimately decides that she needs to escape and begins to plot. Her plans get messed up when another woman is brought into the farm. Now, she'll need to save not only herself, but also her child and this innocent woman. If she can't, they'll all be doomed to spend their lives in this monster's hold.
Dark Pines is the first book in the Tuva Moodyson series. The story takes place in an isolated Swedish town where a pair of eyeless hunters have been found murdered in the woods during the Swedish elk hunt. Tuva is called into to investigate the crime which could end up being the thing to make her career. She ends up getting a lot more than she bargained for as it appears these murders are connected to the Medusa killings 20 years ago.
Order of Books » Authors » Order of Will Dean Books