Order of Will Wight Books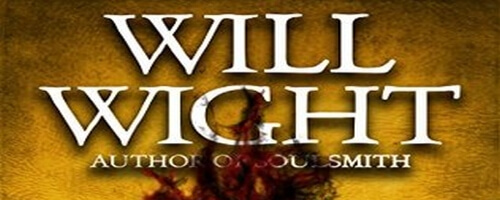 Will Wight is an American author best known for the best-selling series The Traveler's Gate Trilogy and The Elder Empire. He is also the author the mythical martial arts and magic series called Cradle.
Wight lives in Florida where he also attended the University of Central Florida. While there he graduated with a Master's of Fine Arts in Creative Writing in 2013. Wight maintains his website, willwight.com, where he blogs about many things. He is also active on Facebook and Reddit.
Publication Order of Cradle Books
Publication Order of Elder Empire: Sea Books
Publication Order of Elder Empire: Shadow Books
Publication Order of Last Horizon Books
Publication Order of Traveler's Gate Books
Publication Order of Traveler's Gate Chronicles Books
If You Like Will Wight Books, You'll Love…
Unsouled is the first book in the Cradle series of books. The book tells of a world where sacred artists follow Paths to power and use their souls to control the forces of the natural world. Those who are not chosen to follow the Paths are known as the Unsouled. Lindon is Unsouled and he is thus forbidden from learning the sacred arts of his clan. He doesn't accept his fate though and is forced to rise beyond everything that he has ever known and chooses to forge his own Path in the world. Lindon is clever and determined and must grow into his role along the Path.
The first book in the Traveler's Gate trilogy is House of Blades. The book follows Simon who can only watch as everyone is either killed or captured by the Travelers. The Travelers are people who can summon mystical powers to do their bidding. A young man from Simon's village is the prophesied savior who is meant to destroy the evil and save the realm. That leaves out Simon who has no powers, no weapons and no guarantee that he'll make it through this alive. That doesn't stop him though and he sets out to gain the power he needs to defeat the Travelers who wronged him.
Order of Books » Authors » Order of Will Wight Books