Order of 1-800-Where-R-You Books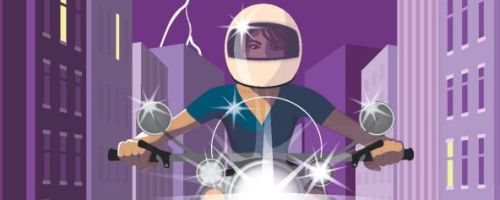 1-800-WHERE-R-YOU is a series of YA mystery novels by American author Meg Cabot. Jess Mestriani is a high school sophomore who got struck by lightning and was given the ability to find missing people. Along with a guy named Rob, who she met in detention, Jess tries to help those in need. The series was adapted into the Lifetime TV show Missing, which ran for three seasons.
Meg Cabot began her 1-800-WHERE-R-U series in February 2001 with the novel When Lightning Strikes, originally written as Jenny Carroll. The series lasted five books until Missing You in December 2006, although Meg had wanted to write up to eight books in the series. The series is also known as Vanished. Below is a list of Meg Cabot's 1-800-WHERE-R-U books in order of when they were originally published (which is the same as their chronological order):
Publication Order of 1-800-Where-R-You Books
| | | |
| --- | --- | --- |
| When Lightning Strikes | (2001) | |
| Code Name Cassandra | (2001) | |
| Safe House | (2002) | |
| Sanctuary | (2002) | |
| Missing You | (2006) | |
Note: All novels in the series, except for Missing You, were originally written using the nom de plume of Jenny Carroll.
If You Like 1-800-Where-R-You Books, You'll Love…
1-800-WHERE-R-U Synopses: In When Lightning Strikes (book 1 of the 1-800-WHERE-R-U/Vanished series), Jessica Mastriani and her best friend, Ruth, get nailed with a thunderstorm. Jessica is no stranger to trouble, but this a much more serious "trouble" than she's usually in. As a result of this thunderstorm, Jess is bestowed with a power that can be used for good… or evil.
In Code Name Cassandra (book 2 of the Vanished series), Jess has been nicknamed "Lightning Girl" by the press when they find out that she can find missing people due to the fact that she was struck by a bolt of lightning. But now, she has lost her powers… or so she'd have the media and the government believe. But when she's working at a summer camp and a girl goes missing, Jess can't tell the father that she can't help.
Shop Worldwide: Amazon.com | Amazon.co.uk | Amazon.ca
Order of Books » Characters »