Order of Agent 21 Books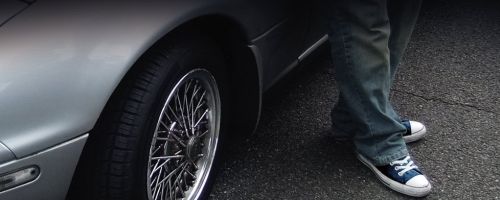 Agent 21 is a series of YA action-adventure/thriller novels by British novelist Chris Ryan. "Agent 21" is the title given to Zak Darke, who gets recruited by a government agency following his parents' deaths.
Chris Ryan began his Agent 21 series in 2011 with the novel Agent 21. The series is currently ongoing. Below is a list of Chris Ryan's Agent 21 books in order of when they were first released (which is the same as their chronological order):
Publication Order of Agent 21 Books
| | | |
| --- | --- | --- |
| Agent 21 | (2010) | |
| Reloaded | (2012) | |
| Codebreaker | (2013) | |
| The Wire | (2013) | |
| Deadfall | (2014) | |
| Under Cover | (2015) | |
| Endgame | (2016) | |
If You Like Agent 21 Books, You'll Love…
Agent 21 Synopses: In Agent 21 by Chris Ryan (book 1 of the Agent 21 series), Zak Darke's parents are killed in a mass murder, leaving him to fend for himself. Then, he gets contacted by a strange man who says he works for a government agency. Which one is not immediately clear. He lets him know they've been watching him, and that Zak could be of service to them. With that, Zak becomes Agent 21. Whatever happened to the other 20 agents, he doesn't know, but he does know his life will be forever changed.
In Reloaded by Chris Ryan (book 2 of the series), it has been a year since Zak was recruited and his life has changed. But he hasn't had a chance to look about on it. He is sent to a terrorist stronghold in west Africa. His cover is to be part of a volunteer in the area, but his real mission is to get onto an enemy ship, get the information needed and destroy it.
Shop Worldwide: Amazon.com | Amazon.co.uk | Amazon.ca
Order of Books » Characters » Order of Agent 21 Books