Order of Arthurian Saga Books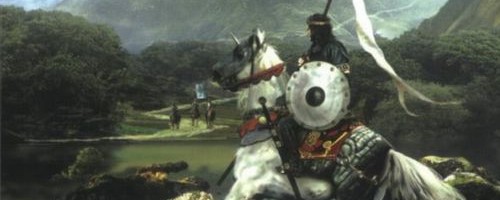 The Arthurian Saga is a series of historical fantasy novels by English author Mary Stewart. The series chronicles Arthurian legend, including the life of Merlin for the first three books. It also follows the family of King Arthur, including his birth and rise to the throne.
Mary Stewart began her Arthurian Saga series in 1970 with the novel The Crystal Cave. The first three books in the series are considered to be the Merlin Trilogy. The series concluded with 1983's The Wicked Day. The 1995 novel The Prince and the Pilgrim is part of Arthurian legend, but is not a true sequel to The Wicked Day. Below is a list of Mary Stewart's books in order of when they were first published (which is also their chronological order):
Publication Order of Arthurian Saga Books
| | | |
| --- | --- | --- |
| The Crystal Cave | (1970) | |
| The Hollow Hills | (1973) | |
| The Last Enchantment | (1979) | |
| The Wicked Day | (1983) | |
| The Prince and the Pilgrim | (1995) | |
If You Like Arthurian Saga Books, You'll Love…
Arthurian Saga Synopses: The Crystal Cave is the first in the Arthurian Saga by Mary Stewart. Merlin was born Myridden Emrys, the bastard son of a Welsh princess. As a child, Merlin was haunted by visions and portents. Merlin's destiny took him from prophesying for the High King Vortigern all the way to Uther Pendragon's coronation and the birth of Arthur.
In The Hollow Hills, Merlin is looking after Arthur Pendragon, while being haunted by dreams of Caliburn – the magical sword that has been hidden for thousands of years. In the midst of battle, Uther Pendragon is killed and Arthur must take on the throne.
In the third novel in the Arthurian Saga, The Last Enchantment, Arthur is now King. No man can defeat him in battle and he possesses the ability to unite the country. However, his half-sister, the witch-queen Morgause entraps him in an incestuous liaison, which begins a road down love, treachery and vengeance.
Shop Worldwide: Amazon.com | Amazon.co.uk | Amazon.ca
Order of Books » Characters » Order of Arthurian Saga Books