Order of Avalon Books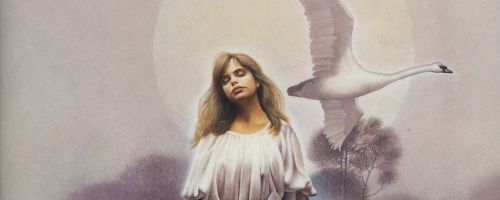 The Avalon series is a series of fantasy novels by Marion Zimmer Bradley, and later by Diana L. Paxson. The series is set on a legendary island known as Avalon and the women behind its history as well as the history of Britain, re-telling the tales from the womens' viewpoints.
The Avalon series began in 1979 with The Mists of Avalon – the only solo effort of Bradley's in the series. That novel would be adapted into a television mini-series that aired on TNT. The final novel Bradley would contribute to was Priestess of Avalon. It is recommended that you read these novels in their publication order. Below is a list of the Avalon books in order of when they were originally released (as well as in chronological order):
Publication Order of Avalon Books
Chronological Order of Avalon Books
Notes: All novels in the series, except for The Mists of Avalon, were written with or by Diana L. Paxson. The Forest House is also known as The Forests of Avalon.
If You Like Avalon Books, You'll Love…
Avalon Synopses: The Mists of Avalon is Marion Zimmer Bradley's vivid re-telling of Arthurian legend, told through the eyes of the women behind the throne. The novel was adapted into a TV mini-series starring Anjelica Huston and Julianna Marguiles.
In The Forest House, Eilan is a Druid who has fallen for a Roman named Gaius. Gaius is a half-Briton, half-Roman. The hope is that their offspring will unify the two cultures. The novel will appeal to young adults and adults alike.
Lady of Avalon is set before King Arthur and Camelot, set on the island of Avalon of golden valves and silver mists. On that island, three powerful priestesses fight to regain the magic and traditions of their past.
Shop Worldwide: Amazon.com | Amazon.co.uk | Amazon.ca
Order of Books » Characters » Order of Avalon Books