Order of Billionaire Bachelors Books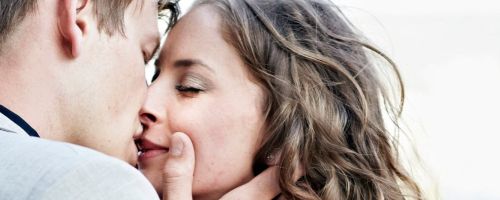 Billionaire Bachelors (aka the Anderson series) is a series of contemporary romance/family saga novels by American authoir Melody Anne. Successful businessman Joseph Anderson is sick of waiting; he wants grandchildren and he wants them now. His wish is for his mansion to be filled with grandchildren as soon as possible. So he has decided that it's time for his three sons – all three successful in business, but not in love – to find their perfect matches.
Melody Anne began her Billionaire Bachelors series in 2011 with the novel The Billionaire Wins the Game. The series is currently ongoing. Below isa list of Melody Anne's Billionaire Bachelors books in order of when they were originally released (which is the same as their chronological order):
Publication Order of Billionaire Bachelors Books
| | | |
| --- | --- | --- |
| The Billionaire Wins the Game | (2011) | |
| The Billionaire's Dance | (2011) | |
| The Billionaire Falls | (2011) | |
| The Billionaire's Marriage Proposal | (2011) | |
| Blackmailing the Billionaire | (2012) | |
| Runaway Heiress | (2012) | |
| The Billionaire's Final Stand | (2012) | |
| Unexpected Treasure | (2013) | |
| Hidden Treasure | (2014) | |
| Holiday Treasure | (2014) | |
| Priceless Treasure | (2015) | |
| The Ultimate Treasure | (2016) | |
If You Like Billionaire Bachelors Books, You'll Love…
Billionaire Bachelors Synopsis: In The Billionaire Wins the Game by Melody Anne (book 1 of the Billionaire Bachelors series), Lucas Anderson is successful at everything he does, except for one – love. So his father, Joseph, decides to find his son a match. He finds Amy Harper, who he considers to be the perfect daughter-in-law. The only trouble is he has to make them realize they're perfect for eachother. Lucas is rich, sexy and… of course, stubborn. He's not looking for a woman to change his life. Many have tried, none have succeeded thus far. Amy, on the other hand, had a tougher upbringing and isn't especially fond of those who have been given the silver spoon. So when she gets a job with the Andersons' company, she doesn't take to Lucas immediately… but a reckless night of passion later, and she becomes pregnant. Now she is scared and plans to take the baby and run. When Lucas finds out, he demands she do the right thing. While he's demanding and used to getting his way, Amy knows how to play his game and challenge him.
Shop Worldwide: Amazon.com | Amazon.co.uk | Amazon.ca
Order of Books » Characters » Order of Billionaire Bachelors Books